Few things in the world are more heartbreaking than losing the ability to do what you are previously able to do, especially when it is your livelihood.
If this is indeed your case, then you should be able to get a disability benefit claim if you happen to be a regular contributing member of SSS.
At the very least, you should be able to have some consolation and live your life comfortably somehow even with your sudden and unexpected inability to make a living, whether it's from illness, accident, or so on.
How to File for SSS Disability Benefit
According to SSS, the prescriptive period for filing a disability benefit claim should be 10 years from when the disability occurred, which is reasonable enough.
There are two types of disability benefits—monthly pension and lump sum amount.
Whichever you get depends on the length of time and regularity of your contributions to SSS, as well as your credited years of service.
All of that plays into how much you will be getting each month.
What can you get from SSS for your disability benefit?
A monthly pension is paid to disabled members who have paid at least 36 monthly contributions in SSS prior to the semester of disability. A
A lump sum amount is paid to those who were not able to or chose not to pay contributions for 36 months in SSS while having their disability claims approved in less than 12 months.
Either way, you may get some money to cope with your disability and make things a little bit better while you sort things out.
How much will you get from SSS?
With a monthly pension, members are given P1,000 each month if they have less than 10 credited years of service; P1,200 is for those with at least 10 credited years of service; it is P2,400 for those with at least 20 credited years of service.
There is also a supplemental allowance of P500 for the pensioner with a total or partial disability.
As for dependents (legitimate or illegitimate), as long as they are conceived on or before a totally disabled pensioner's date of contingency, they may receive a monthly allowance of either 10% of the pension or P250, whichever is higher.
Dependent's Allowance
Take note that with the dependent's allowance, it stops when children either reach 21 years old, are married, become employed, or die.
If they themselves already are or become disabled either congenitally or during minority age, then they are granted allowance for life, given that they are unable to support themselves.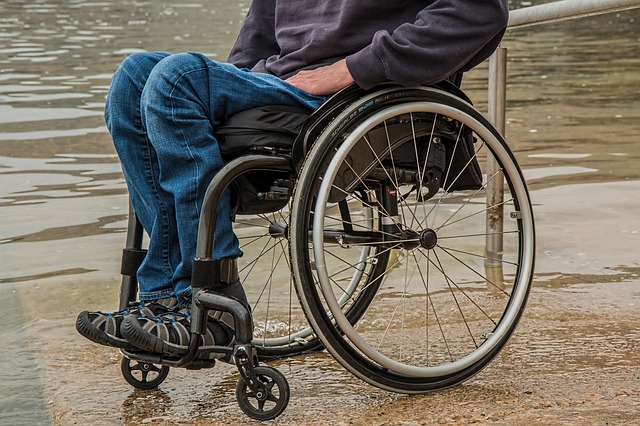 How do you get paid for your sss disability benefit
For Monthly Pension
That monthly pension is to be paid through the pensioner's bank of choice, preferably one nearest his residence and under the "Mag-impok sa Bangko" program.
There must be a single savings account with the account number and photocopy of the passbook submitted upon filing of application for disability benefits, and the original copy of the passbook must also be shown for authentication.
Upon approval, SSS will mail a notice voucher that indicates when the pension is available for withdrawal from the bank.
For Lump Sum Amount
As for lump sum amount, for those with total disability, it is equal to the monthly pension multiplied by the number of contributions you have paid to SSS or the monthly pension multiplied by 12, whichever is higher.
As for those with partial disability, it is the monthly pension multiplied by the number of monthly contributions multiplied by percentage of your body that is disabled, or pension multiplied by percentage of disability multiplied by 12, whichever is higher.
Requirements to Avail of SSS Disability Benefit
Application for a disability claim requires you to submit the following documents:
a filled-out Disability Claim Application Form (DDR01);
Medical Certificate (MMD-102); your photo and signature form;
related medical documentation as proof of disability such as clinical and laboratory test results, x-rays, hospital records, etc.;
UMID or SSS biometrics ID (or 2 other valid IDs with signature, photo, and date of birth); and
other related documentation.
You may file them at your nearest SSS branch.
Read more about SSS Disability Benefit or visit the SSS website for more info.
Click the link for more info about other SSS benefits: SSS Retirement Benefit, SSS Maternity Benefit, SSS Sickness Benefit.