If you're a female employee, it's given that there's a possibility down the line that you might end up pregnant and will have to take time off from work.
The subject of maternity leave and how it is handled by employers is an important one as Article 131 of the Labor Code of the Philippines provides for maternity leave benefit.
It is also stated in the Social Security Law that maternity leave benefit should be provided for 60 days after a normal delivery and 78 days after a cesarean delivery.
The female employee must have served for at least 6 months in the 12-month period immediately preceding the expected date of delivery (or complete abortion or miscarriage) in order to receive maternity leave benefits.
How long is the Maternity Leave?
Maternity leave is a total of 6 weeks with full pay based on her regular wages, and it is only given to the employees' first 4 deliveries/miscarriages.
The employer is to make an advance payment of the maternity leave benefit within 30 days from the employee's filing of maternity leave to ensure that the employee can receive it in due time.
It is 100% reimbursable from SSS as long as all required documents are submitted and all conditions are met.
However, upon the employee's failure to remit the maternity benefit or the employer's failure to notify SSS upon receipt of the maternity leave application, the employer is expected to bear the cost of the maternity benefits.
How much can you get from your SSS maternity benefit? 
The maximum amount that a maternity leave benefit can reach in a month is P16,000 as reflected in the SSS schedule of contribution.
Therefore, the maximum total maternity benefit that the employee on maternity leave may expect is P32,000 for normal delivery or P41,600 for cesarean delivery.
This ruling was made effective starting from January 1, 2014.
How to Compute for SSS Maternity Benefit
If you wish to compute your maternity leave benefit, take note that it is equivalent to 100% of the average daily salary credit, using the 6 highest monthly salary credit in the past 12 months prior to the semester of contingency as the basis for your computation.
A semester is basically 6 consecutive months (2 consecutive quarters). A quarter is either January to March, April to June, July to September, or October to December.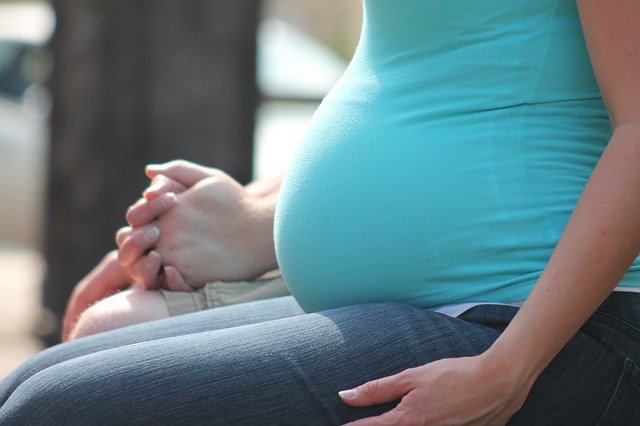 Requirements and Application for SSS Maternity Benefit
Notification for maternity leave requires documentation, namely a filled-up Maternity Notification Form, your UMID or SSS biometrics ID card (or 2 other valid IDs if you don't have those), and proof of pregnancy (namely your ultrasound report).
As for applying for reimbursement, you will need to fill up a Maternity Reimbursement Form and submit it with a Maternity Notification Form that is recently stamped and received by SSS, as well as your UMID or SSS biometrics ID (or 2 other valid IDs).
Additional Requirements
There are also additional requirements that must be submitted upon delivery of the child.
If a healthy child was delivered, you should submit a certified true or authenticated copy of the child's birth certificate, as well as a certified true copy of operating room record or surgical memorandum if the birth was through cesarean section.
If the pregnancy resulted in either a miscarriage or abortion, then you'll have to submit the appropriate medical documentation, such as Obstetrical History, Dilatation and Curettage (D&C) Report for Incomplete Abortion, Pregnancy Tests before and after abortion (with age of gestation), and Hystopath Report for Complete Abortion.
All of these documents can be filed at your nearest SSS branch office.
Take note that processing will be done at the branch where the employer and employee records are based, so plan your filings accordingly.
Once you can get all of that out of the way, then you may enjoy your maternity leave knowing that you will get your maternity benefits as planned.
Read more about SSS Maternity Benefit or visit the SSS website for more info. 
Click the link for more info about other SSS benefits: SSS Retirement Benefit, SSS Disability Benefit, SSS Sickness Benefit.