The Philippine National Bank or PNB is one of the biggest and most trusted banks in the Philippines.
If you're planning to open a savings account, consider PNB's Regular Savings Account because it has great features and the application process is very easy.
What is PNB Regular Savings Account
It's a deposit account that comes with a Passbook and/or ATM Card. It's easy to open this savings account because the Initial Deposit is only P1,000.
If you maintain the minimum average daily balance of P1,000, you may earn an interest rate of 0.5% per annum. This is higher compared to other banks.
Requirements to open PNB Savings Account
The requirements depend on who applies for the account.
For Individuals:
Any 2 valid IDs issued by the government or official authority

Valid Passport
SSS / UMID
GSIS E-Card
Postal ID
Driver's License
POEA Card
OWWA ID
TIN ID
Company ID
Police Clearance (with picture and dry seal)
Barangay Certification / Clearance
Seaman's ID/Record Book
For Sole-Proprietorships:
Any 2 valid IDs
Certificate of Business Name Registration
Mayor's Permit
For Partnerships:
SEC Registration
Articles of Partnership
Notarized Partner's Resolution to Open Account
For Corporations: 
Certified true copy of SEC Registration
Articles of Incorporation and By-Laws
Notarized Board of Resolution to Open Account at Allied Savings Bank
List of Current Elected Officers/Directors certified by Corporate Secretary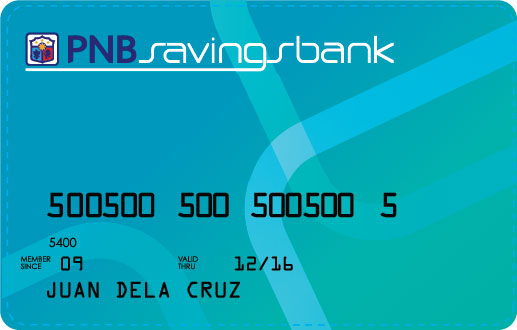 Application Procedures when Opening PNB Savings Account
Step 1 – Go to the nearest PNB Branch
Step 2 – Get the Account Opening form from the bank officer and fill it out with the required info.
Step 3– Submit the form and all the other requirements plus the Initial Deposit (P1,000)
Your application and requirements will be verified and validated. If everything is good, you will get your PNB Card within the same day.
Other Deposit Accounts of PNB
Aside from PNB Regular Savings Account, PNB also offers other deposit accounts including:
NOW Checking Account
Angat Savings Account
Peso Time Deposit
Power Earner 5+1
Dollar Savings Account
Dollar Time Deposit
You may visit the PNB website for more details about these accounts.
And here's PNB Swift Code PNBMPHMM in case you need to send or receive funds on your PNB savings account.
Want to open other banks' Savings Account? Click the link below: