I just had my recent hair rebond session at CUT Salon at Farmer's Cubao, and as always, I was happy and satisfied with the service they provided.
The first time I had my hair rebonded at CUT was back in January 2015, just a month after they opened the salon at Farmer's Cubao.
I remember I was hesitant before entering the salon because of its tiny space and most of the staff and customers were male. When I asked if they offer hair rebonding, they said yes, so I went ahead and had the service done.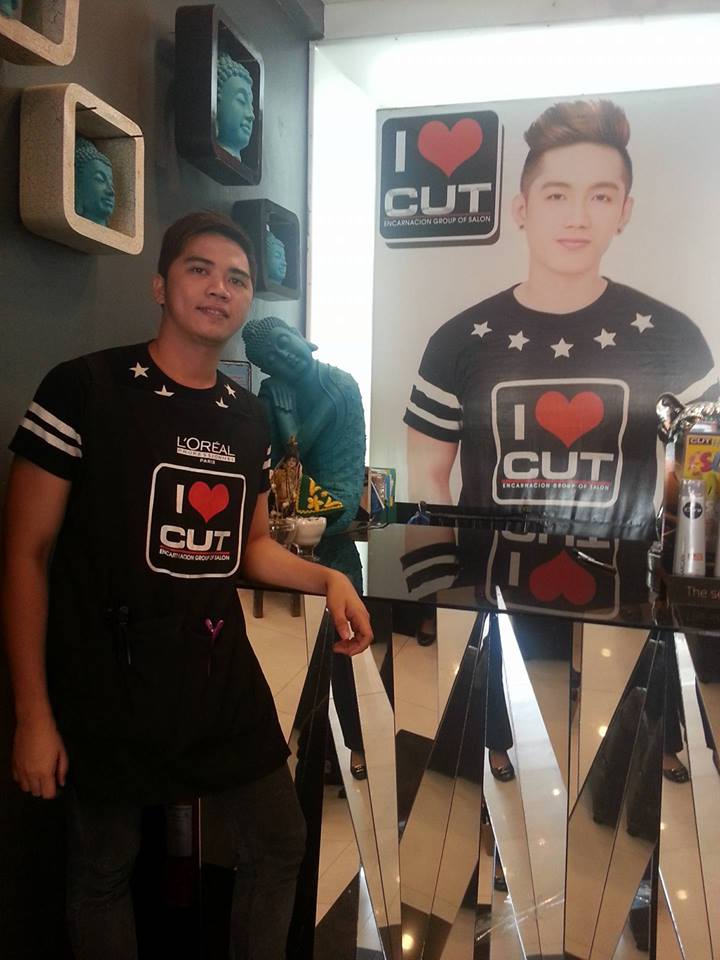 Aside from I was very satisfied with Cut Salon Cubao's service, that first session was also kind of unforgettable to me because they finished my hair rebond past 11 PM and I was the only customer left and the mall was already closed and dark inside. Nonetheless, I went home feeling happy and pretty with my newly rebonded hair.
Since then, I've been a loyal customer of Cut Salon Cubao and I always request for "Zanjoe" to do my hair rebond. Zanjoe is very professional and friendly. He has been with Cut Salon for almost 10 years and he certainly knows his craft. He's the man when it comes to hair rebonding.
Cut Salon Hair Rebond Procedure
For my recent hair rebond session, I availed of their Rebond All-In package worth P2,500. This is inclusive of Hair Rebond, Hair Color, Brazilian blow dry, Clear Hair Cellophane and Haircut.
I tried to take note of all the procedures, but I forgot to ask Zanjoe if my notes were correct. Here it is anyway…
3:15 dry hair since my hair was wet
3:25 application 1 for rebond near root
4:05 application 2 lower hair strands
4:25 rinse
4:30 dry and iron
6:00 break
6:15 hair color
7:20 Brazilian blowout
8:00 dry and iron
9:00 done
Here's the before and after photo of my hair. Thanks to Zanjoe and Cut Salon.
My hair is long and thick that's why it took longer to finish the hair rebond procedure. If your hair is shorter and your hair strands are thinner, I'm sure it will not take that long to rebond your hair.
Cut Salon Hair Rebond Promo on Metrodeal 
The other customer who's seated right next to me at the salon asked me if I also availed of the Metrodeal Promo and I said no because I wasn't aware of it.
I usually visit Cut Salon twice a year for my hair rebond and/or treatment, but I never thought they'll post a deal at Metrodeal for their services.
I was surprised. Sayang! Had I known that there was a promo, I would've bought it before going to Cut Salon.
Anyway, if you're planning to have your hair done, I recommend Cut Salon, particularly Farmer's Cubao branch. The salon is now more spacious and there are enough couches and chairs for customers, plus of course, they have an amazing service and friendly staff.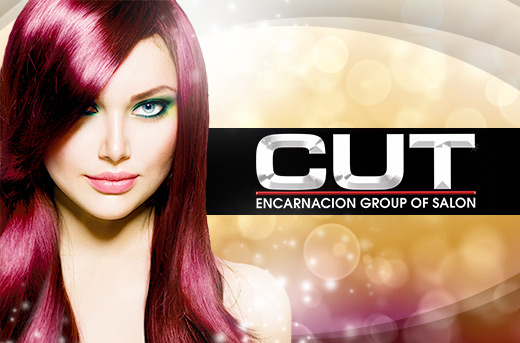 And if you want to avail of the discounted rate of their Hair Rebond All-In package, check out their Metrodeal promo here.
It's only P2,199 inclusive of Brazilian blow dry, Absolute Rebond, Hair Color, Hair Spa, Perma Gloss, Pro-V, Haircut, 1-minute Therapy, and Clear Hair Cellophane.
It's really worth your money. You may also bring extra money for the tip. It's not necessary but I'm sure they'll appreciate it.
Cut Salon or Cut Encarnacion Group of Salon has many branches nationwide. Just choose one that's near your place if you want to try their services.
Disclaimer: This is not a sponsored post. This is an honest review of my experience with Cut Salon – Farmers Cubao Branch.
Click here to read: