I went to Cut Salon today and I had my hair rebonded, treated, and dyed. I've been a loyal customer of Cut Salon for almost three years now and as long as I'm happy with the results, I will continue to patronize their services.
Today was another satisfying hair pampering session for me. Thanks to the Cut Salon Farmer's Cubao staff for assisting me: Eric, Ashley, Princess, and Ms. Pearl.
Here's the before and after photos of my hair.
The hair rebond with treatment and hair color session took 6 hours. My hair is thick that's why it really takes longer to do my hair. I went there at 1PM and they finished it at 7PM. I'm used to it that's why I always make sure to bring a book to read or a movie to watch while at the salon.
One of the main reasons why I always have my hair dyed is because I have visible white/gray hair. I usually opt for either light or dark brown.
Most of the time, I choose dark brown to hide my gray hair. Sometimes, I choose light brown so that my gray hair will just blend with the lighter color at para maiba naman paminsan-minsan.
When Eric asked me what color I wanted, I opted for the light brown and he explained the same thing. That it would not cover the gray hair but it would be less visible because it will blend with the brown.
And here's the before and after photos of my hair color.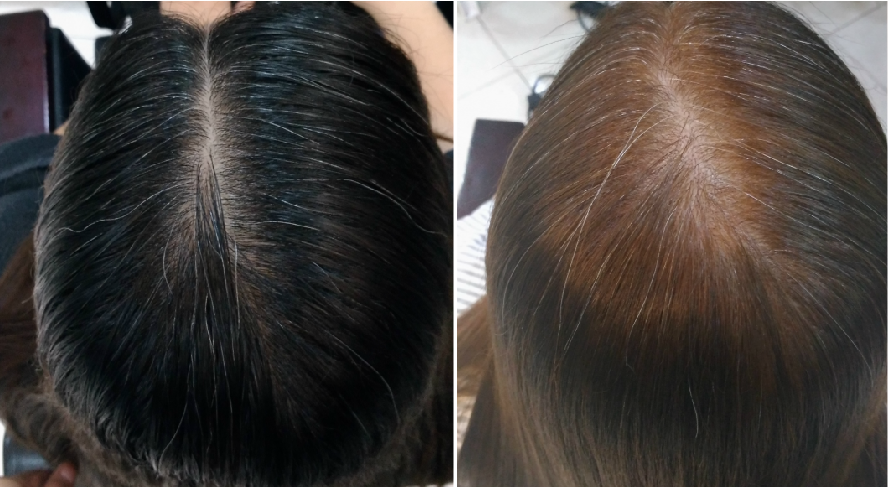 Upon seeing the after photo, I wished I just had it dyed with dark brown to hide my gray hair. But since it's already done, I just have to wait 'til my next hair pampering session to change the color of my hair. I'll just enjoy my light brown hair for now.
Also, since I opted for a layered, V-shaped haircut, Eric set my expectation that the bottom part of my hair will not be as straight and smooth as the upper hair strands. He also advised me to come back a week after to see the condition of my hair.
Overall, I was satisfied with my hair rebond session at Cut Salon. I'll sure be back to avail of their services.
If you also want to avail of Cut Salon's services, you may visit any of their branches nationwide. Cut Salon also offers some of their services at a discounted price through Metrodeal.com. Check out their deals and head on over to Cut Salon for your hair pampering session.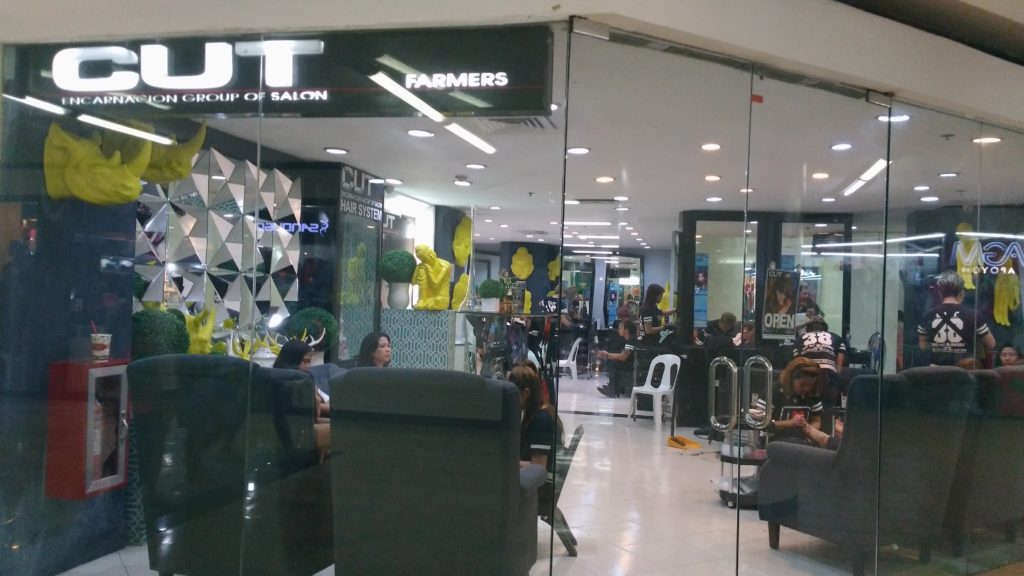 Click here to read: