Time flies so fast.
I can't believe it has been 5 years since I started having my hair rebond and treatment sessions at Cut Salon in Farmers Plaza, Cubao.
I remember I was hesitant to go inside the salon on January 31, 2015 because it was the newest salon in the mall, and I didn't know anyone from my COF (circle of friends and family) who had been to Cut Salon before.
But I took the chance, went inside and told the receptionist that I wanted to avail of their hair rebond service.
Thank God everything went well on that first visit. My hair was nicely done, the staff were gentle and friendly, and I went home feeling satisfied with how my hair looked.
Since then, Cut Salon in Farmers Cubao had been my No.1 go-to salon for all my hair needs.
Click here to read my previous reviews about my Cut Salon experiences:
Fast-forward to 2020, after several hair rebond and treatment sessions, it's time to visit Cut Salon again.
I'm so glad I don't have to look around and ask around anymore on which salon I should try next because I already feel "at home" having my hair done at Cut Salon.
The location is very near to my place and I already know who to look for whenever I go there.
Zanjoe has always been my No.1 go-to hairstylist at Cut Salon, and I am happy to say, "Only Zanjoe touches my hair!" 🙂
Seriously, Zanjoe is one of Cut Salon's pioneers in hair rebonding and hair styling. He's been with Cut Salon for over 10 years and I trust him more than anyone when it comes to choosing the right treatment, the right color, and the right style for my hair. This gentleman certainly knows his craft.
My Recent Hair Rebond session at Cut Salon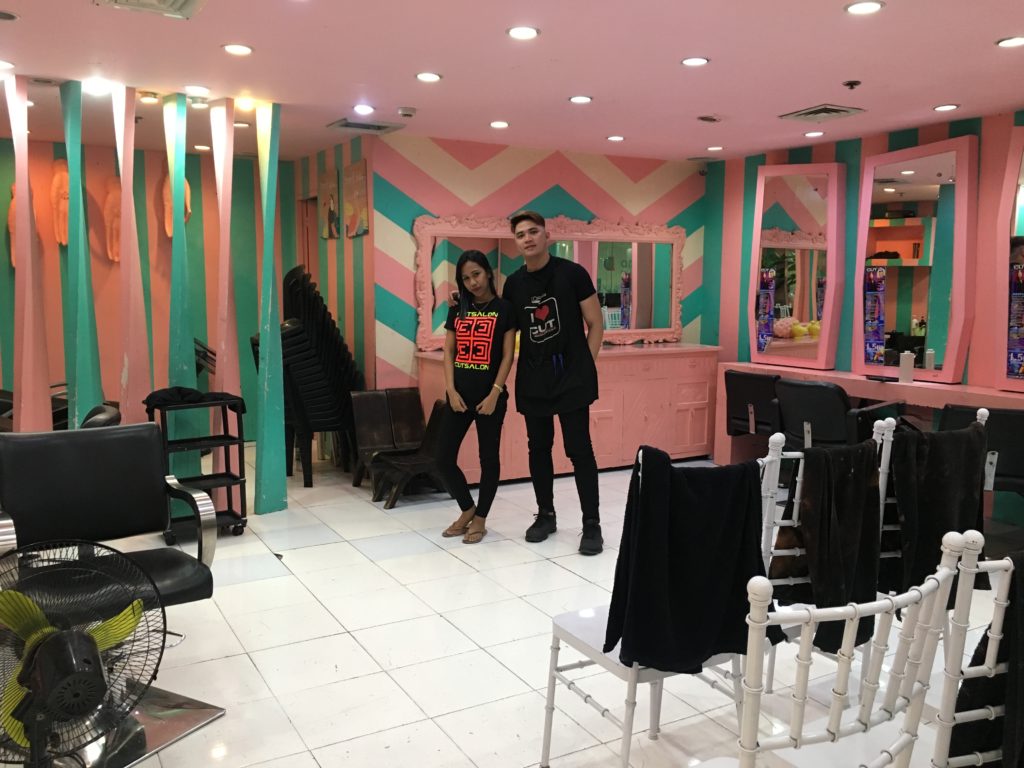 I went to Cut Salon on February 27, 2020. And as always, it was Zanjoe and his assistant, Rhea, who took care of my hair needs.
I availed of Cut Salon's Hair Rebond plus Keratin treatment which took 6 hours to finish.
It was quite long, but I'm used to it and I always make sure to bring something to read when I go to the salon.
I let them fix my hair while I feed my brain. And when the hair rebond session is done, not only do I feel beautiful, but I also feel more knowledgeable. 🙂
My Before and After Photos 
Here are my before and after photos when I went to Cut Salon.
As you can see, my hair was already wavy and my gray/white hair are already visible. And since I want to cover the white hair, I followed Zanjoe's advice to choose light brown 6.0 for my hair color. And I love it. Exactly what I needed.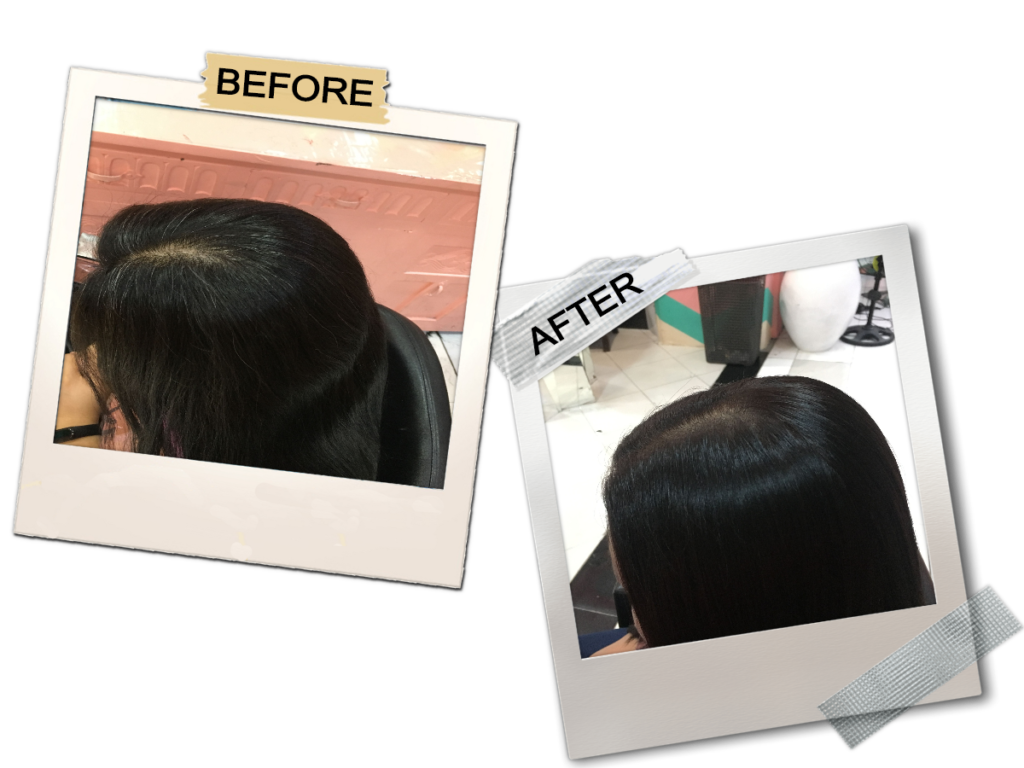 Cut Salon's Services and Price List 2020
Here are the latest and updated price lists of Cut Salon services this 2020. These prices are subject to change so please inquire at Cut Salon before availing any of their services.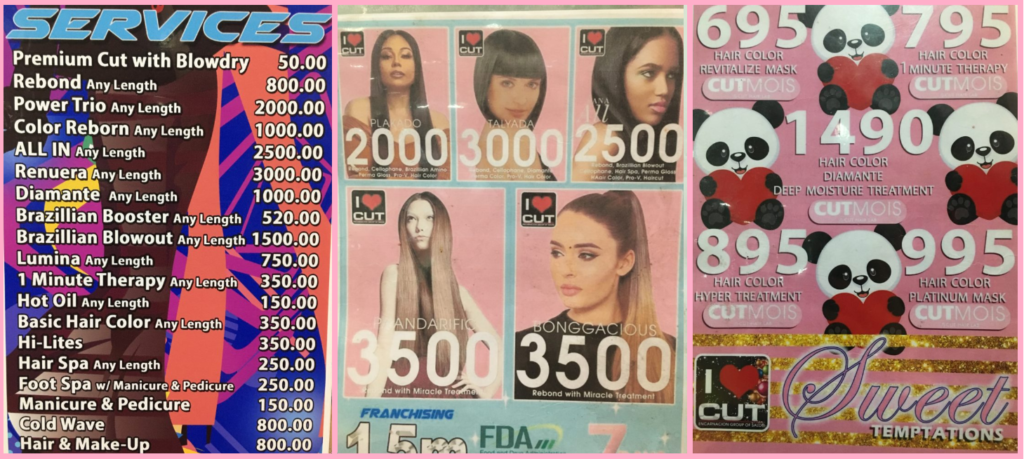 Cut Salon Inside and Out
The pictures below were taken at Cut Salon at the 2nd Floor of Farmer's Cubao. The salon's space is much bigger now compared to when they first opened in 2014. It's probably because they have acquired more customers over the years.
In fact, there is another new Cut Salon at the 3rd floor of Farmer's Cubao.
Btw, it was closing time when I took these pictures that's why there are no customers in the salon anymore. 🙂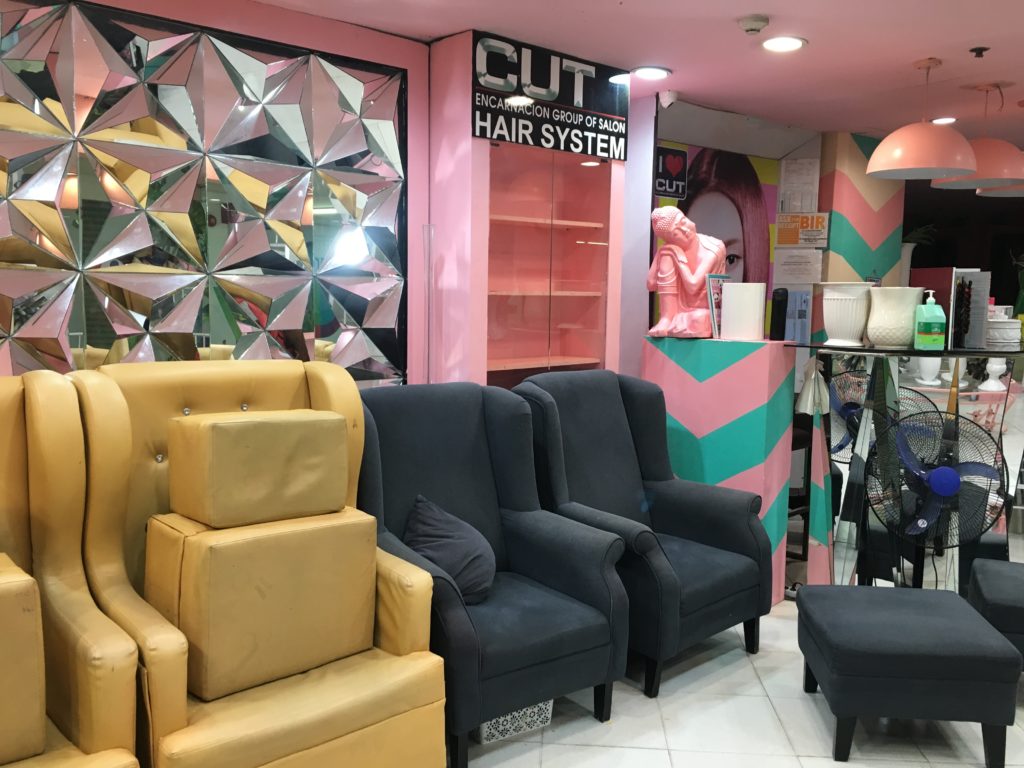 So, why is Cut Salon Farmer's Cubao my No.1 Go-to Salon? 
Their services and prices are at par with other high-end salons. You get what you pay for. And for me, their services are worth the price.
Their staff are accommodating and friendly. Their hair stylists are well trained and experienced. You'll be in good hands with Cut Salon.
The salon is very accessible. If you live in Cubao area, you can easily find Cut Salon inside Farmer's Plaza and they're open from 11AM to 9PM.
If you are planning to have your well-deserved hair pampering session, I encourage you to try Cut Encarnacion Salon. They have several branches nationwide. Just visit the one that's near your place or better yet, try my "home salon" at Farmers Plaza in Cubao, Quezon City.
Disclaimer: This is my personal review of Cut Salon and all my views and opinions are based on my actual experiences.
One more tip!
If you want to avail of discounts for your next Cut Salon service, I suggest you check out Metrodeal and search for Cut Salon. They sometimes offer Cut Salon services at discounted prices.
And if you want to get more cashback, I suggest you sign up for Shopback first before you make any purchase at Metrodeal. You can download the Shopback app on you smartphone or add the Shopback extension to your Google Chrome browser. Make sure to open the app or activate the extension before you purchase at Metrodeal to get additional 6% cashback.
Sounds confusing? 🙂 Don't worry, I'll explain more about Shopback on my next post…