Some of my gray hair strands are starting to say hello and are more visible now from the roots to about an inch long, which means it's time for another hair pampering session.
And when it comes to hair rebonding, treatment and/or haircut, I look no further than Cut Encarnacion Salon.
I've been a loyal customer of Cut Salon for more than 2 years now and I'm one of their many happy and satisfied customers.
Before I became a customer of Cut Salon, I tried many other salons, but I have never continued to have my hair done with any one of them. It's either because the price was not worth the result of my hair rebond or treatment, or they have poor customer service, or maybe the salon is not easily accessible or it's just too far from my place.
At first, I was hesitant to enter Cut Salon at Farmer's Cubao because it was pretty new, most of their staff were guys (which I thought was a salon for guys), and I had no idea whether they're actually good or not. But I'm glad I did and I have no regrets because I found talented and well-trained staff who certainly know what they're doing and who know how to take care of their customers.
That's what made Cut Salon different for me. After my first hair rebond session with them, I knew that I just found a "home" where I can have my hair needs taken care of.
This was how my hair looked after my first hair rebond session at Cut Encarnacion Salon on January 30, 2015. (Sorry, I forgot to take a photo of my hair before the procedure.)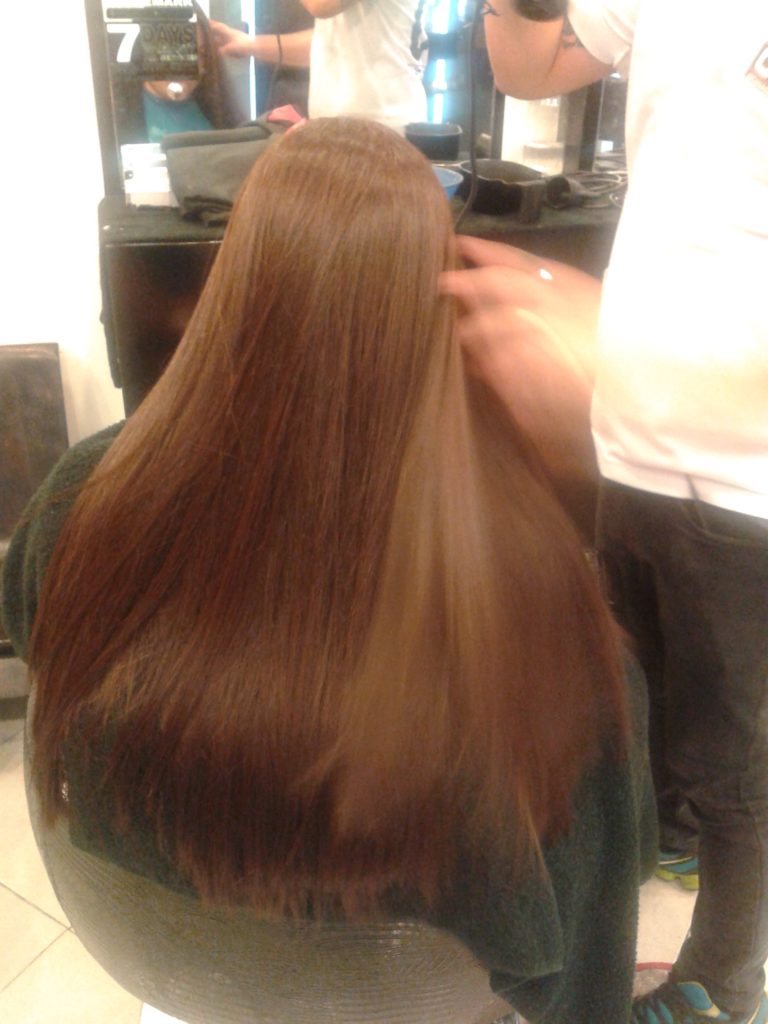 And thanks to these guys who made my first visit at Cut Salon worthy and of course, for making my hair look beautiful.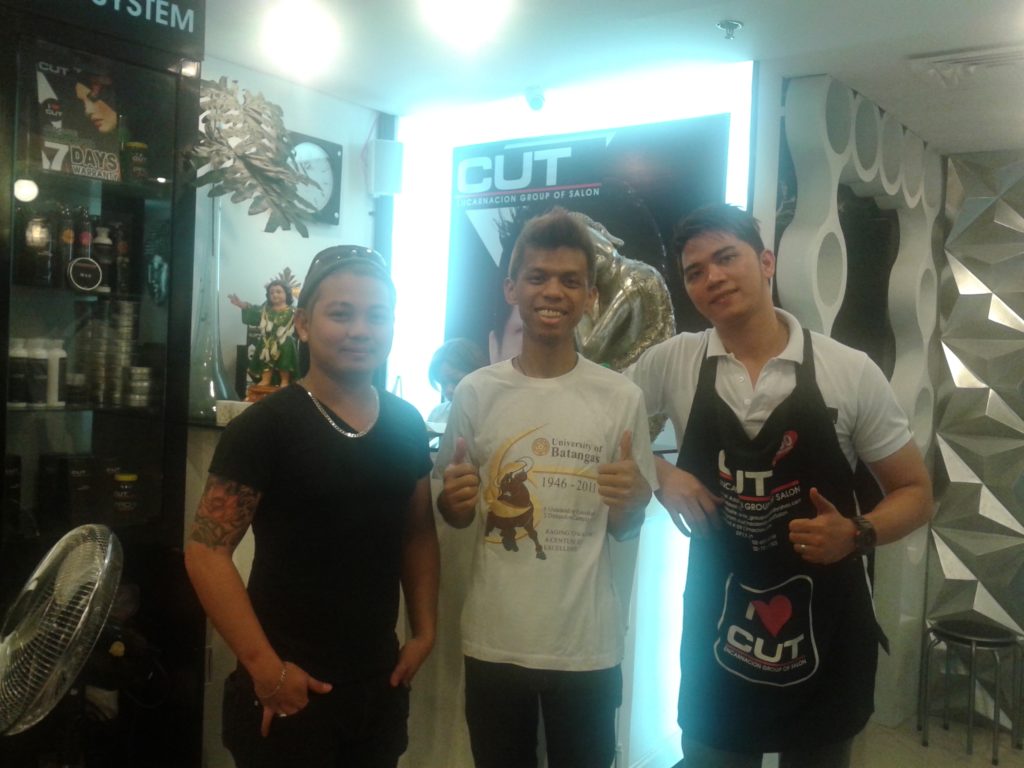 And because I was satisfied with Cut Salon's service, I visit Cut Salon twice a year for a hair rebond session and 3-4 times a year for hair treatment, hair color, and haircut. Additionally, I also avail of their mani-pedi-footspa package every time I go there.
The last time I had my hair rebonded was April this year (click here to read my other Cut Salon Review), then I had a hair treatment and haircut in June, and I'm planning to have my hair done again this week.
I'll probably avail of the hair rebond package again with a lighter hair color to cover up my gray hair. I'll make sure to take a before-and-after photo and I'll share it here soon.
Tips when going to Cut Salon
1. Try to schedule your salon visit in the morning. The mall opens at 10 AM and it's better to go there earlier (and during weekdays) because there are fewer customers. If you go there in the afternoon or during weekends, expect that you will have to wait before you get accommodated.
2. As soon as you enter the salon, approach the receptionist or front desk officer so you can get your queue number immediately. Wait patiently until the next staff is available to do your hair.
3. Bring a book to read or save an ebook or a movie on your cellphone or gadget so that you have something to do while you're at the salon. In my case, since I have long and thick hair, it usually takes 6-8 hours to rebond my hair.
4. If you want to get a discount from their services, check out the latest promos of Cut Encarnacion Salon on Metrodeal:
Brazilian Blow-Dry, Perma Gloss & More – P2199
Kera Collagen Blow-dry & More – P1199
Revive Organic Hair Treatment & More – P599
L`Oreal Premium Hair Color & Revive Organic Hair Treatment – P1985
L`Oreal Premium Hair Color, Hair & Scalp Revitalize Mask & More – P2145
L`Oreal Premium Hair Color & Kera Collagen Blow Dry – P2925
Hair & Scalp Revitalize Mask with Hair Color, Haircut & More – 

P720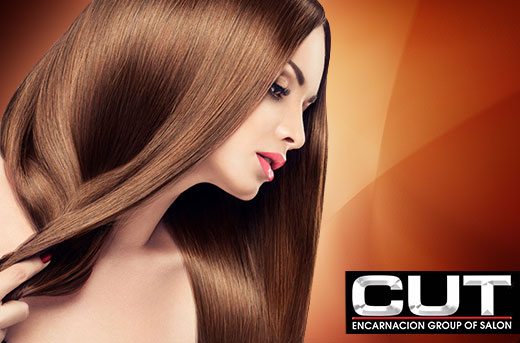 5. Before you go to Cut Salon, check the services they offer, their price list and branches, and decide on what service/s you want to avail. Bring extra cash in case you decide to avail of additional services, buy food or give a tip to their staff.
I would also advise you to bring a bottled water and light snacks so that you have something to eat in case you get hungry. If there's a chance, you can also go out of the salon and buy food within the mall or nearby area.
So, are you excited for your next hair pampering session?
Visit the nearest Cut Encarnacion Group of Salon so you can try their services too. I'd love to hear your Cut Salon experience, so, please let me know how it goes for you. Talk to you soon! 🙂
Click here to read: