TESDA offers online courses to all Filipinos who want to learn a new skill or hone an existing skill at their own time and pace.
Meaning, wherever you may be, whether you're in the Philippines or overseas, you can enroll and take the online courses offered through eTESDA.
This is known as the TOP or TESDA Online Program which is an accessible way of learning technical education and skills development programs.
What's best about TOP is that it's FREE and you can take as many courses as you want anytime and anywhere you are as long as you have a computer or smartphone with internet connection.
This 2018, eTESDA is offering various online courses in 12 different categories.
1. Under Agriculture, you can take a course on Fruit Growing.
2. Under Automotive, you can take Automotive Battery Servicing and Diesel Engine Tune Up.
3. Under Electrical and Electronics, you can take Solar Night Light Assembly.
4. Under Entrepreneurship, you can take STAR Online Training Program and Managing Your Personal Finance.
5. Under Human Health/Health Care, you can take NCII: Massage Therapy in different methods including Swedish, Shiatsu, and Thai massage.
6. Under Heating, Ventilation, Air Conditioning, and Refrigeration, you can take Packaged Air Conditioner Unit Servicing.
7. Under Information and Communication Technology, which is a popular category, there are four sub-categories with various courses.
ICT Courses – Animation (3D DIGITAL), Basic Computer Operation, SMART Android Mobile Apps Development for Beginners, SMART Technopreneurship 101, and Web Development using HTML5 and CSS3.
Microsoft Online Courses – Game Development
Udacity Google Courses – Android Development for Beginners and UX Design for Mobile Developers
8. Under Lifelong Learning Skills, you can take Job Interview Skills Training Course and How to Build Confidence in Your Abilities.
9. Under Maritime, you can take Ships' Catering NC III.
10. Under Social, Community Development and Other Services, you can take Beauty Care Services (Nail Care) NC II.
11. Under Tourism, you can take Bread and Pastry Production NC II, Cookery NC II, Food and Beverage Services NC II, and Housekeeping NC II.
12. Under TVET, you can take Trainers Methodology I and Trainers Methodology II.

How to Enroll in an Online Course with eTESDA?
All the courses above can be found online at the eTESDA website. But in order for you to access the actual courses, you must first register as a user. Click here to sign up as a user for eTESDA.
When you already have an account, you can now sign in as a user. Choose a course that you want to take, then click Enrol, and you may start taking the course at your own time and pace.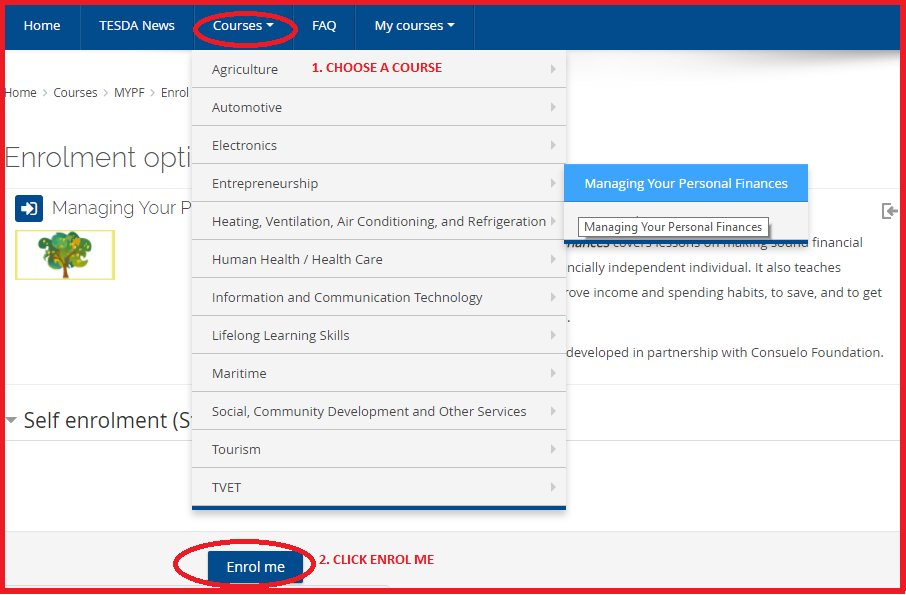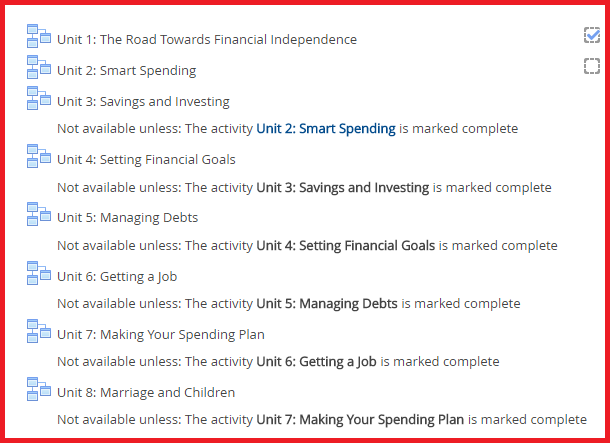 Is there a Training Certificate after taking the Online Course?
As of this writing, TESDA doesn't provide training certificates yet for online courses. However, you can take the face-to-face assessment for National Certification at any TESDA accredited assessment center or venue whenever you think you're ready so that you can get a certificate if you pass the assessment.
eTESDA Contact Info
In case you have inquiries or you encounter any technical issues while taking the online course, you may send an email to etesdapmo@tesda.gov.ph, or call 893-8297, or visit the nearest TESDA office.
Click here to read: