The Philippine Health Insurance Corporation (PhilHealth) has recently announced that the monthly contributions of employed members to PhilHealth will be increased starting January 2018.
From 2.5% of a member's basic salary, his/her PhilHealth contributions will be increased to 2.75%, to be equally split between the member and the employer.
Why the Increase in PhilHealth Contribution?
The main objective of the adjustment in premium contributions is to sustain the various enhancements to program benefits introduced in recent years and to further come up and sustain future benefits to effectively respond to the growing healthcare financing needs of all members. This was stated and explained in PhilHealth Circular No. 2017-0024.
According to PhilHealth Interim President and CEO Celestina De la Serna, the agency's move is based on "sound actuarial studies".
They believe it's time to increase the contributions since the agency has not increased its premium contribution rates for the employed sector in the past years, but rolled out several benefit packages, including those intended for catastrophic illnesses that required prolonged and expensive treatments.
The benefit payouts of PhilHealth have reached ₱101 billion at the end of 2016 alone.
"The adjustment in premium contribution rates will provide us with enough fiscal space to introduce more benefit packages, such as offering the Primary Care Benefit package to all other member-sectors, and to enhance existing ones," she added.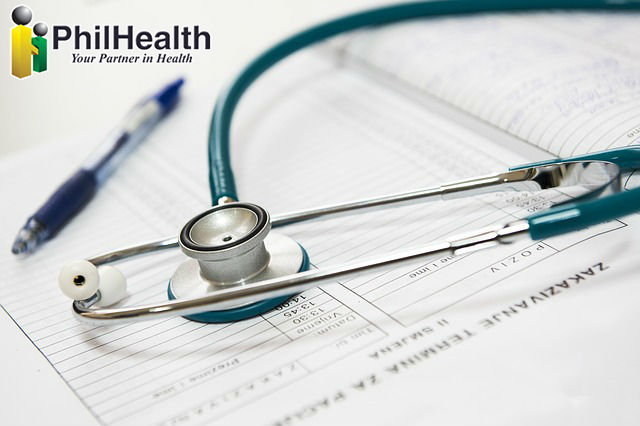 How much will you contribute to PhilHealth now? 
The monthly contribution to PhilHealth shall be at the rate of 2.75% computed straight based on the monthly basic salary of the member.
The salary floor is at ₱10,000 while the ceiling is at ₱40,000,  to be equally shared by the employee and the employer.
The computation shall be based on the following table:
Monthly Basic Salary

x 2.75%

Monthly Premium
Personal Share
Employer Share
P10,000.00 and below
P275.00
P137.50
P137.50
P10,000.01 to P39,999.99
P275.02 – P1,099.99
P137.51 – P549.99
P137.51 – P549.99
P40,000.00 and above
P1,100
P550
P550
For example, if a member's monthly basic salary is ₱10,000, his or her monthly premium will be P275, which will be split between the member and his/her employer.
For kasambahays (household help), their PhilHealth contribution will be shouldered solely by their household employers in accordance to RA 10361. However, if the kasambahay is receiving a monthly salary of ₱5,000 or above, she will have to pay her proportionate share.
Therefore, she and her employer will each pay P137.50 for her PhilHealth contribution, for a total of P275 per month starting January 2018.
Conclusion
While it may seem to be another additional expense for members, we should understand that this adjustment in our PhilHealth contribution would help improve the services and programs of PhilHealth which will in return benefit all of its members and beneficiaries.
Click here to read more about PhilHealth: