In our previous article, we discussed the various maternity benefits that PhilHealth provides to women who are about to give birth.
Yes, there are many types of benefits and if you haven't read our previous article yet, I suggest that you read it first so that you can have a better understanding of the maternity and newborn care packages of PhilHealth.
After knowing the PhilHealth maternity benefits, the next things to know are the steps for filing your PhilHealth claims.
The filing of claims from PhilHealth is relatively simple and easy if you prepare the required documents and follow the steps in this article. Don't worry because we made the steps simple to that you can follow along easily.
Healthcare Institution's Access to PhilHealth HCI Portal
For easier verification of eligibility status in the PHIC inquiry module, all accredited healthcare institutions must have access to PhilHealth Enhanced HCI Portal.
Please refer to the acronyms below so that you won't get confused with the terms.
PHIC – Philippine Health Insurance Corporation (PhilHealth)
HCI – Health Care Institution
PBEF – PhilHealth Benefit Eligibility Form
MDR – Member Data Record
The HCI Portal aims to establish a linkage between PhilHealth and its accredited institutional health care providers through an online connection. It simplifies filing of claims and the availment procedures by cutting down on the documentary requirements through the generation of the PhilHealth Benefit Eligibility Form (PBEF) which replaces the Member Data Record (MDR) earlier needed to avail of the benefits. (Source)
Requirements to File PhilHealth Maternity Claims/Benefits
If you are filing a claim or you want to avail of your benefits as a PhilHealth member or beneficiary, you must submit the following documents to PhilHealth within 60 calendar days after discharge:
a. PhilHealth Benefit Eligibility Form (PBEF) OR other documents required by PhilHealth as proof of eligibility such as:
Member Data Record ( MDR );
Proof of premium payment (for individually paying and overseas workers members);
PhilHealth ID cards (for indigent, sponsored and lifetime members); and
Other secondary documents
b. PhilHealth Claim Form 1 (CF1) duly filled out by the member and/or employer. It shall no longer be required if PBEF confirmed (answered "Yes") the eligibility of patient.
What does it mean if PBEF reflects an answer of "YES"?
It means that the patient has fulfilled the criteria for membership or dependency, required premium contribution and compliance to the 45 days rule. The claim shall be reimbursed subject to SPC and other rules of reimbursements. (Source)
c. PhilHealth Claim Form 2 (CF2) duly filled out by health care provider; and
d. PhilHealth Claim Form 3 (CF3) for claims from infirmaries/ dispensaries and birthing homes/maternity clinics except for claims for Newborn Care Package.
e. Official Receipt of Newborn Hearing Screening Test for Newborn Care Package if applicable;
f. Copy of newborn's birth certificate attached to newborn's claim (for Newborn Care Package) and to mother's claim (for updating of her membership data record). A photocopy of the newborn's birth certificate from the facility without the registry number is acceptable as long as it is stamped as "Certified True Copy" and signed by the records officer/ clinic administrator of that facility.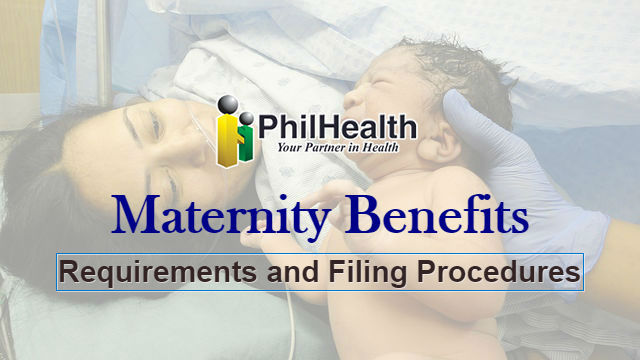 For Antenatal Care Package
A copy of pre-natal card or mother's book or the "Pink Book" is also required to avail of the antenatal care package.
For Newborn Care Package
Claims for Newborn Care Package without the component of Essential Newborn Care and Newborn Screening Test shall be denied.
a. In cases when Newborn Hearing Screening Test was not provided by HCI, the corresponding amount (Php 200.00) shall be deducted from the NCP claim.
b. When the said test was paid by the member, an official receipt shall be attached to the claims for the Newborn Care Package. The two hundred pesos (Php 200.00) shall be deducted from the HCI claim and shall be paid to the member.
For Maternity Care Package
For Maternity Care Package, PhilHealth shall no longer directly reimburse the member just for the pre-natal care component.
In cases when the pregnant women spent for some diagnostic procedures such as laboratory and ultrasound, the facility shall have to reimburse them up to a maximum of one thousand five hundred pesos (Php 1500.00).
For Directly Filed Claims
Directly filed claims shall be allowed in the following instances:
a. Facilities did not provide complete health care for mothers and newborns such that patient/ member have to spend for drugs and medicines, laboratories and other services that should be available in the facility; and
b. The patient/member is unable to secure required documents for claims filing during weekends/holidays.
Member's Responsibility 
For directly filed claims, the member shall submit the requirements AND a waiver from the healthcare institution stating that the member paid the full amount for the confinement and no PhilHealth deductions were made.
Healthcare Institution's Responsibility 
The healthcare institution shall be responsible for filling out appropriate fields in Claims Form 2 and CF 3 and providing supporting documents such as PBEF. It shall also assist the member in filling out Claim Form 1.
All directly filed claims shall be processed subject to existing rules and guidelines of PhilHealth.
Other Reminders when filing claims:
A complete diagnosis and ICD-10 Codes including the method/s and outcome of delivery must be included.
Claims with incomplete requirements and/ or discrepancy/ies shall be returned to sender (RTS) for compliance within 60 calendar days from receipt of notice.

Failure to comply shall cause denial of claim

.
Claims for MCP and Antenatal Care Package

without the appropriate dates

for the pre-natal visits shall be denied.
PhilHealth strongly upholds that the facility shall file the claims after having exhausted the corresponding case rates in providing complete provision of care including pre-natal care for MCP.
Click here to read the complete details of PhilHealth Circular No. 025-2015: Social Health Insurance Coverage and Benefits for Women About to Give Birth.
Contact PhilHealth for Inquiries
Call Center: (02) 441-7442
Email Address: actioncenter@philhealth.gov.ph
Facebook Page: https://www.facebook.com/PhilHealth/
Website: https://www.philhealth.gov.ph
Head Office: Citystate Centre, 709 Shaw Blvd.,1603 Pasig City, Philippines
Click here to read: