I checked my Metrodeal account to see how long have I been a loyal customer of Dermcare and I was surprised to find out that I bought my first Dermcare Diamond Peel voucher on October 11, 2011.
But even before I learned about Metrodeal, I have already been a regular customer at Dermcare Farmer's Cubao Branch since 2008. That means I have been a loyal customer for almost a decade now. Woah! I hope Dermcare would give me a loyalty card or loyalty vouchers. 🙂
I tried other derma clinics, but I always go back to Dermcare because their Facial and Diamond Peel services are way better but not as expensive as the other clinics.
Anyway, I went to Dermcare Luxe at Gateway Mall in Cubao the other day for my regular facial and diamond peel session. I go there once a month if I have the time or every other month if I'm a bit busy.
It's only my third time to go to Dermcare Luxe at Gateway. From 2008 to first half of this year, I had always been at Dermcare Farmer's Cubao Branch. Both branches provide great customer service. They have 98 participating Dermcare, Dermcare Luxe, and Belle La Peau branches nationwide.
My recent Facial and Diamond Peel session was done by Isabelle. I liked her because she tried to talk to me during the session. Usually, I bring a headphone and listen to some meditation or relaxing music on my cellphone to ease the pain during the pricking part. But since I left my headphone at home, I had the chance to have some chit-chats with Isabelle.
The facial cleaning and diamond peel took an hour to finish. I didn't avail of the facial mask because I had another appointment after. Isabelle was gentle and she did a great job.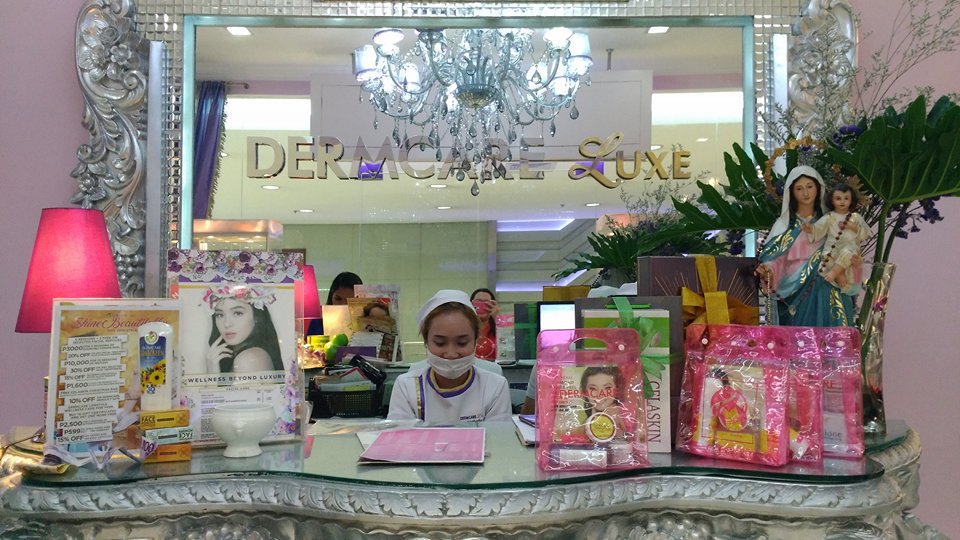 I was supposed to use my voucher from Metrodeal for this session, but Isabelle offered me this "Dermcare The Gift of Wellness" card. This is worth P500 but it already comes with freebies and discount coupons:
Free Diamond Peel on your first visit
Free Underarm Waxing on your second visit when you purchase P1,000 minimum worth of regular services
Free Jade Facial Rejuvenation on your third visit
Free Hand Spa on your fifth visit
Plus 30 more discount coupons!
I thought it was a good deal so I got the card and paid P500, and instead of using my voucher from Metrodeal, I used the coupon for my Free Diamond Peel session.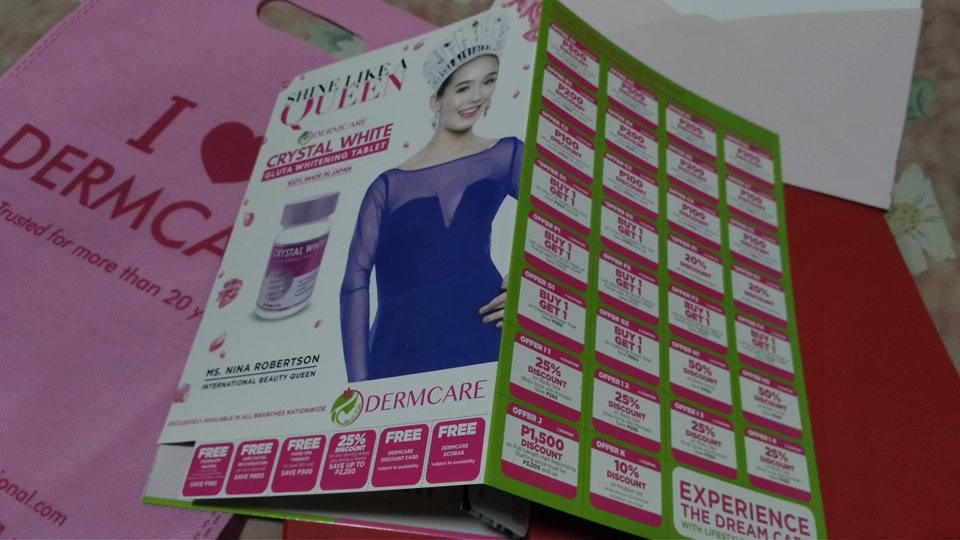 If you want to purchase Dermcare's diamond peel at a discounted price, check out their deals at Metrodeal. Right now, they're offering it at only P299. Last time it was P349. This is already a good deal so don't miss this out.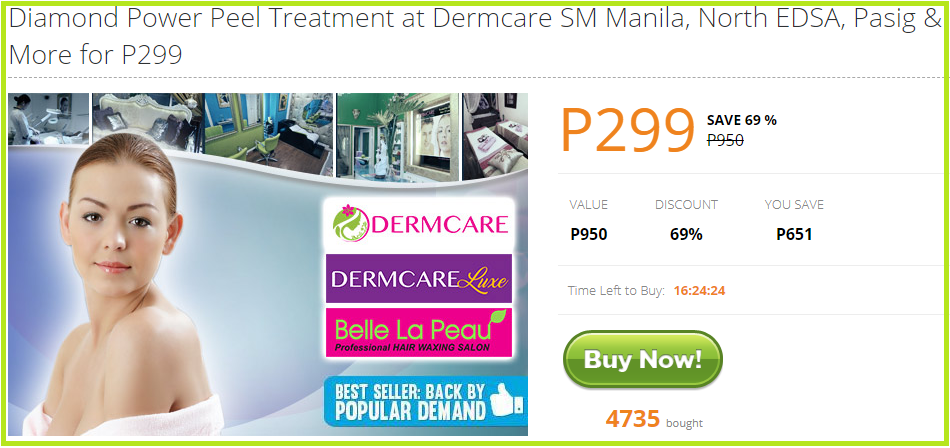 Click here to read: