Do you want to be a member of Pag IBIG Fund?
Well, that's a good idea! Pag IBIG Fund will not only help you save funds for the future, it can also help you when the time comes that you decide to purchase your own house.
And what's good about our technology right now is that Pag IBIG membership registration can now be done online. Meaning, you don't need to go to the Pag IBIG branch anymore.
You just have to use your computer or smartphone with internet connection, then go to Pag IBIG website, and register online. You can also do this even after office hours and during weekends.
So, how exactly can you register as a Pag IBIG member online? Read on as I share with you these easy-to-follow steps…
Step 1
Using your computer, tablet or smartphone, open Pag-IBIG Fund website by typing www.pagibigfund.gov.ph on your Internet browser (Internet Explorer, Mozilla Firefox, Google Chrome, Safari, or whatever you have).
In the home page,  click e-services.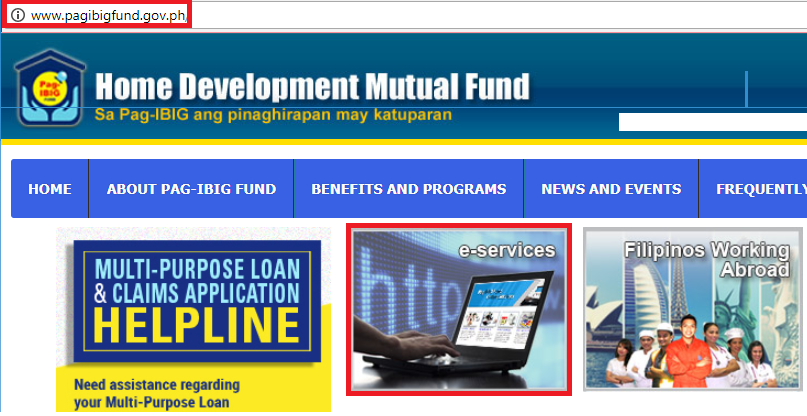 Step 2
Select Membership Registration. 
Step 3
Click Continue to proceed to Pag IBIG Online Membership Registration.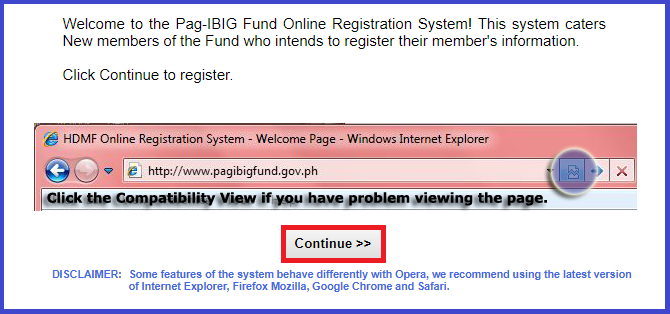 Step 4
Enter your Last name, First name, Middle name,and Date of Birth. Enter the code in the box, and click Proceed.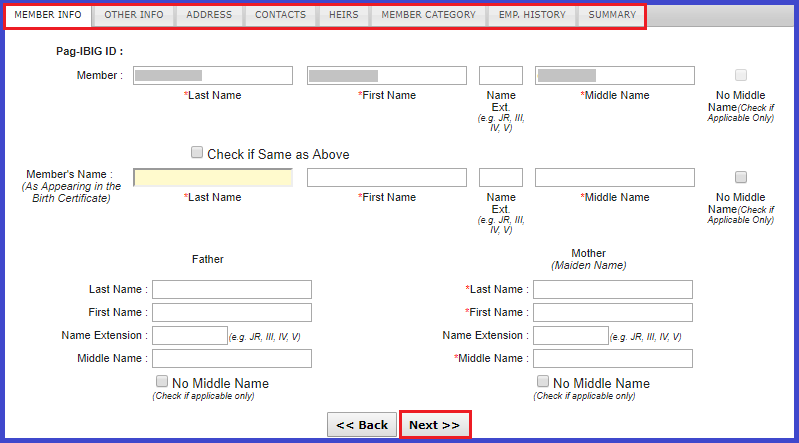 Step 5
Fill out the Pag Ibig Online Membership Registration Form. Take note that there are tabs on top and you need to complete all the required information before you could proceed to the next tab or page.
Member Info
Other Info
Address
Contacts
Heirs – beneficiaries
Member Category
Employment History
After you have completed the form, the summary page will show up with all the information that you have entered. Then, submit your Pag IBIG Online Registration Form.
Step 6
Upon successful registration, the "Successful Registration Page" will appear.
Read the instructions carefully.
Print your Member's Data Form (MDF)

If printer is available, click "Print MDF"
If printer is not available, save your enrollment form as an HTML file
Your MDF will serve as your proof of Pag Ibig registration.
You can find your Pag Ibig Registration Tracking Number (RTN) in the MDF.

Pag Ibig Registration Tracking Number (RTN) is the reference number of the issuance of your Pag Ibig MID number.

If you're a voluntary member, you can use the RTN when remitting your Pag Ibig contributions while waiting for your Pag Ibig ID No.
If you're employed locally, you must submit your RTN to you HR officer/department to enable the number-based remittance of your Pag Ibig contribution by your employer.

You will also receive a text message with your RTN on your registered mobile number.

Step 7
After 2 working days, you can verify your permanent Pag Ibig ID Number by sending a text message following this format:
IDSTAT<space>[RTN]<space><Birthdate MM/DD/YYYY>
Example: IDSTAT 912345678925 06/25/1981
Send To
0917-8884363 for Globe and Touch Mobile subscribers
0918-8984363 for Smart and Talk N Text, and Sun Cellular subscribers
Pag Ibig Fund Online Registration is one of Pag Ibig Online services. If you don't have the time to visit the nearest Pag Ibig branch, go ahead and follow the steps here to register as a member of Pag Ibig and to get your Pag Ibig Registration Tracking Number, and eventually have your permanent Pag Ibig ID Number.
If you're not sure whether you're eligible to apply as Pag-Ibig member or not, read this:
And just in case you're wondering what Pag-IBIG and HDMF mean,
Pag-IBIG stands for Pagtutulungan sa Kinabukasan: Ikaw, Bangko, Industria at Gobyerno
HDMF stands for Home Development Mutual Fund
And in terms of definition, they're technically the same. The Home Development Mutual Fund (HDMF) is popularly known as the Pag-IBIG Fund, and its main goal is to provide a national savings program and an affordable shelter financing for the Filipino worker.