Looking for cheap and affordable properties for sale in the Philippines is quite challenging especially when you don't know where to find them.
That's why I came up with this list of sources to make it easier for you to search for houses for sale. This will also allow you to make comparisons and make sound decisions before you purchase that dream house or property.
If you think that you can only find properties by talking to a real estate sales agent, then think again because I'll share with you now the list of places or websites where you can find houses for sale that are even cheaper than those that you see in the malls.
Are you ready? Here we go…
1. Government Agencies
Pag-ibig Home Development Fund
The Pag-ibig Home Development Mutual Fund releases a list of foreclosed properties and schedule of public auction monthly on their website. Hundred to even thousands of properties are available for public auction in the National Capital Region and other provinces.
These properties are sold through bidding at a discounted price but you have to check or inspect the properties first before you bid to see if it's worth your investment.
Click this link to see the current Pag-IBIG Fund Acquired Assets.
Home Guaranty Corporation (HGC)
The Home Guaranty Corporation (HGC) is a government-owned and controlled corporation (GOCC) under the administrative supervision of the Housing and Urban Development Coordinating Council (HUDCC).
HCG is selling properties through their website.
SSS Acquired Assets for Sale
The Social Security System (SSS) is selling acquired assets and you can find their latest property listing here.
Bahay Financial Services, Inc. (BFS)
BFS offers for sale a diverse number of residential properties located all over the Philippines. You can check out their list here.
2. Local Banks in the Philippines
Most, if not all banks in the Philippines have their respective listings of acquired properties for sale.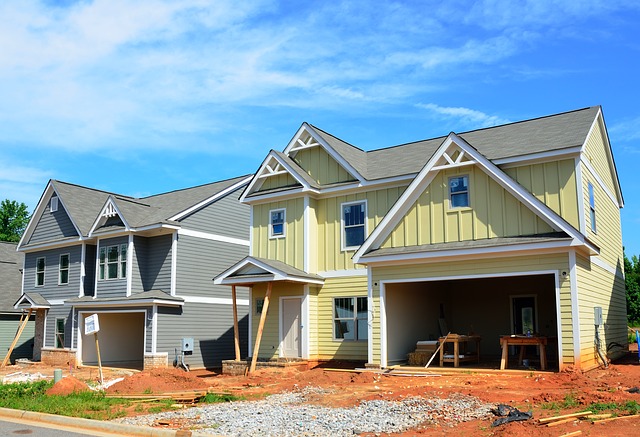 3. Real Estate Websites 
At Buena Mano, you can search for pre-owned real estate properties.
At Lamudi, you can find various properties for sale including house and lots, vacant lots, condominiums, and foreclosed properties.
This website is managed by Jay Castillo, a PRC licensed Real Estate Broker, and he regularly publishes listings of foreclosed properties and other useful resources about real estate investments.
OLX is one of the leading classifieds platforms that provide listings of properties for sale and for rent. This is the go-to site for people who want to buy, sell or exchange used goods and services.
4. Real Estate / Property Developers
There are a lot of Property Developers in the Philippines and you can inquire about their properties for sale either through their sales agents, through their website, or by visiting their offices.
Ayala Land
Megaworld Corporation
Federal Land
Vista Land
Robinsons Land
Filinvest Land
SMDC
Shang Properties
Rockwell Land
Century Properties
5. Properties for Sale on Facebook Pages/Groups
Another good resource for those who are looking for properties or houses for sale are the Facebook Pages and Groups.
Real Estate Brokers and Sales Agents post their listings while interested buyers post their needs or inquiries here. Most people like this due to faster responses and higher engagement.
6. Referrals from Friends
I'm sure you have friends or relatives who have bought or sold properties before. You may ask for referrals or tips from them before buying or selling a property.
Reminders before buying a property or house
Foreclosed properties are sold on an "AS IS, WHERE IS" basis. If you are interested in bidding or buying a property, you are encouraged to conduct an independent evaluation of the properties by verifying the Title and/or inspecting the physical and legal condition of the properties prior to submission of bids.
The lists of properties for sale may change without prior notice. The website owners update their listings from time to time and it's best to contact them directly to inquire if the property is still available.
This article is for informational purposes only. We are not affiliated with any of the listed sources here. Please do your research and due diligence when searching for properties for sale and negotiate only with certified and licensed brokers and agents to avoid being scammed.