Deaths from fraternity hazing have somehow been a constant for a while in the Philippines' recent history, with the earliest case going back in 1954 with the death of Gonzalo Mariano Albert, which was then investigated by a committee formed by then-President Ramon Magsaysay.
After the 1991 death of Ateneo student Lenny Villa, who was hazed by the now-infamous Aquila Legis fraternity, hazing deaths were brought to mass public scrutiny. As a result of the significant uproar sparked by this case, Republic Act No. 8049, better known as the Anti Hazing Law of 1995, was passed. It aims to sentence perpetrators of hazing that result in death, rape, or mutilation to life imprisonment.
Fast forward to current times, and we have the unfortunate death of Horacio Castillo III, a law student of the University of Sto. Tomas. Nicknamed "Atio" by his family, the 22-year-old freshman wanted to join the Aegis Juris fraternity, reassuring parents that they didn't engage in traditional hazing rituals that made use of physical violence. Unfortunately, upon attending the "welcoming party" on September 16, physical violence was what he got, and his body couldn't endure the punishment.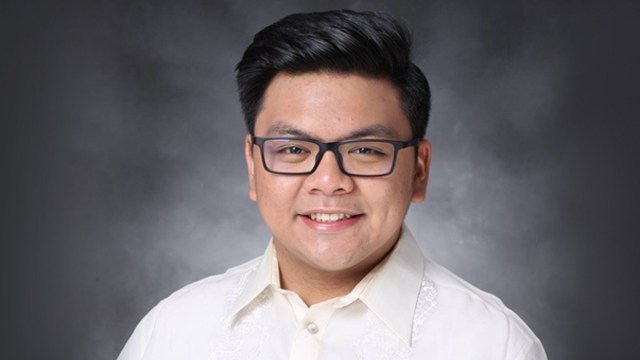 Atio had promised his return the following day, September 17. His parents would then receive an anonymous text on September 18, stating their son had been brought to Chinese General Hospital. Upon getting there, the parents were then informed by hospital staff that the Scene of the Crime Operatives (SOCO) had taken their son to Arcangel Funeral Homes in Sampaloc, Manila. Their son had died from injuries sustained during the hazing ritual.
His body was found wrapped in a thick blanket along a sidewalk in Balut, Tondo the morning after the "welcoming party". He had been covered with severe bruises on both upper arms, as well as candle wax drips all over his body. He was declared dead on arrival later at 9:21 AM.
In the wake of this incident, the Civil Law Dean of UST declared preventive suspension on members of the Aegis Juris fraternity upon breaking of the news. As of this writing, 17 Aegis Juris fraternity members, including John Paul Solano, the supposed witness who found Atio's body in Tondo, were charged by the Manila Police Department with murder, robbery, and anti-hazing law charges.
Solano himself was also charged with perjury and obstruction of justice as he had lied about being a bystander when he was actually an Aegis Juris fraternity member himself.
Meanwhile, no Aegis Juris member has surfaced to cooperate with the investigation.
The Reason for Hazing
Most people don't understand why hazing is necessary for fraternities. Hazing is actually a common practice within countless groups, especially those that tend to admit new members on a regular basis.
The problem with such groups is if just about anyone can join, there's a good chance you'll have members who aren't really contributing to the group's cause. They just come around every now and then and don't play ball with the rest of the group, being present only when it's convenient. For fraternities and sororities, whose lifetime membership entails numerous privileges brought on by having connections within, this is pretty much unacceptable.
There are two main forms of hazing—for admission and during membership. The latter is more like a test of loyalty. If you are able to endure hazing during your stay in that group, don't quit, and are able to do your part along the way, then you become a truly accepted member who has proven himself. It's fairly normal behavior that can be seen even in schools and workplaces. Perhaps this form of hazing can be seen as a form of bullying, and it's quite prevalent.
It's the admission form of hazing that gets fraternities in trouble. The whole thing with the paddle and other physical trials serve as a deterrent for those who aren't that serious about joining a fraternity. The older forms of fraternity hazing involved physical challenges and embarrassing tasks that don't involve being physically beaten, which may not have been enough for senior members who may have realized the need for more stringent methods.
Organizations nowadays employ various strategies to their initiation procedures that don't require physical violence, such as sleep deprivation and psychological challenges. The fear of going through such an ordeal serves most of the purpose, but it's the execution that gives them weight. After all, the hazing ritual will just lose its edge if it turns out those horrible things you've been told you have to go through was all a lie.
Price of admission into such an organization is what lends weight to its members calling each other "brother" or "sister". Monetary fees wouldn't be enough of a sign of commitment, especially in top universities where a lot of students are well-to-do. Therefore, hazing rituals are designed to test the neophyte's commitment to joining the fraternity by making them go through something most people wouldn't be able to endure.
Unfortunately, even in the name of fraternity, unforeseen consequences such as the death of Horacio Castillo III are certainly not worth the price of admission.
Click here to read: What you need to know about the Carl Arnaiz Case