During his election campaign, current US president Donald Trump had made remarks about taking America to a more cautious stance when it comes to immigration.
Issues he expressed support for include the limiting of legal immigration and guest-worker visas, as well as adding more restraints to the granting of green cards. Then there's that promise of building a wall on the US-Mexico border.
Many Filipino-Americans voted for Trump during the election, hoping for an effect similar to Philippine president Rodrigo Duterte's election. However, now with Trump's radical immigration policies, they may suffer consequences they may not have seen coming.
Rescission of DACA
Perhaps people may say that these claims have been exaggerated and over-the-top for the most part. However, with the recent rescinding of the Deferred Action for Childhood Arrivals (DACA) policy, which deferred deportation for around 800,000 individuals who arrived in America as children—referred to as Dreamers.
Former President Barack Obama had put DACA into effect in June 2012 and expanded in November 2014 with the hopes of making America a more immigration-friendly nation. But with it no longer being in effect and the full implementation of its rescission looming, the situation is dire for those who used to be covered by the now-overturned policy.
The RAISE Act
The Reforming American Immigration for a Strong Economy (RAISE) Act was introduced by Senators Tom Cotton (R-Arizona) and David Perdue (R-Georgia) to take the place of current immigration policy, with basis on family unity being superseded by that of a rigid merit-based system. This will restrict legal immigration into the US, and President Trump has since endorsed this act.
Trump's approval of this act is in line with the "America first" policy his administration has been pulling for thus far.
The RAISE Act was proposed for the main purpose of cutting immigration by at least half from current levels by only including spouses and minor children in a prospective immigrant's petition. Parents, siblings, and adult children will no longer be valid as beneficiaries of petitions.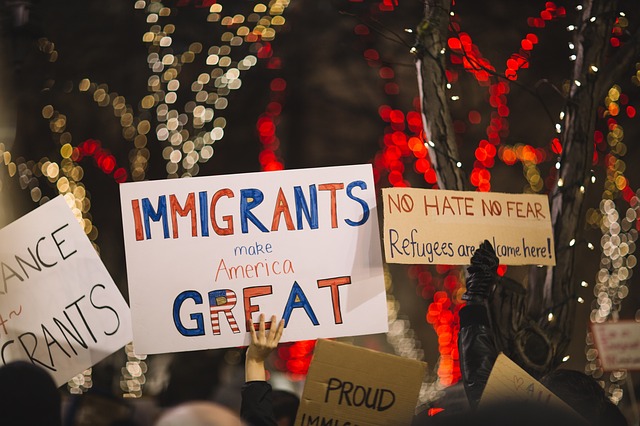 Filipinos in the US
According to Foreign Affairs Secretary Perfecto Yasay Jr., at least 300,000 Filipinos in the United States are now at risk due to Trump's immigration policy. President Duterte has stated that Manila can't do anything to interfere due to it being a US domestic matter, so the Philippine government has no real say in the matter.
US-Philippines relations had some slight tension in the final days of Barack Obama's presidency upon election of President Duterte due to the latter's criticisms and actions against the US. However, he then toned things down upon the election of Donald Trump and has since praised him for his hardline policies that are not too unlike his own.
A price has to be paid in the name of "change". As of this writing, there are almost 400,000 family petitions filed by Filipino immigrants waiting for visa availability. The impending changes to US immigration policy that were approved by President Trump are set to eliminate these visa petitions.
This move can effectively prevent a whole lot of people whose families actually do their best to play by the rules to miss out on joining their families in the US because the rules have been changed. It doesn't help that the Philippines was also included in Trump's list of terrorist safe havens, based on the US State Department's annual report on global terrorist activity.
Among the 2.73 million immigrant and non-immigrant visas issued by the US State Department to citizens of countries listed in the "terrorist safe havens" list, the Philippines ranks second with more than 235,000 visas issued. There are now 3.5 million Filipino immigrants living in the US as of 2013, according to a report by the Migration Policy Institute.
Not only are Filipino families potentially in jeopardy, but the Philippine economy as well due to the expected decrease of remittances from OFWs working in the US.
According to the Bangko Sentral ng Pilipinas, $8.06 billion was remitted by Filipinos from January to November 2016, which was 5.3% more than that of the previous year. It does not include money from Filipinos who got into the US illegally, which number up to 300,000 according to estimates by Malacañang.
Conclusion
With the Duterte administration having stated that it "won't lift a finger" in regards to the repercussions of changing US immigration policy, Filipinos with dreams of having better lives in the "Land of Opportunity" are now in jeopardy. They may have to either look for another viable option (like Canada) or make the best of things here at home.
However, with how the Duterte administration has painted itself as a force of good for the people, not lifting a finger in this issue surely doesn't look good on them.