Many of us are still skeptical about investing in the stock market. Some find it too risky, thus they don't even consider learning about it.
I remember, a friend of mine asked me this not too long ago…
"Is it really possible to make money in the stock market? Is it possible to double your money?" 
Well, it may sound a bit scammy, but the answer is yes, it's possible!
Here's why…
I've been investing in the stock market for three years now. Sometimes, I actively participate in stock trading but I don't do it as often now as I used to when I was starting.
Around February of 2016, I bought a stock and the goal was to invest it long term. I think I only checked the performance of that stock maybe about five times in one year.
The most recent was on April 3, 2017 and that was when I found out that it has already doubled!
What stock did I buy?
It's 2GO (2GO Group Inc).  I bought 4,500 shares of this stock last year at an average price of 6.87. When I checked it early this month, the market price was already 14.00 and as you can see in the screenshot below, it shows a 102.16% paper profit.
What is Paper Profit?
According to Investopedia, Paper Profit is an unrealized capital gain in an investment. Opposite of this is Paper Loss. It is calculated by comparing the market price of a security to the original purchase price. The profit or loss will only become realized if I sold the stock.
In my case, I know that my stock had doubled but it was only paper profit since I did not sell the stock. Had I sold it, my 31,000 pesos investment would have become 62,000 pesos.
So, why didn't I sell this stock?
If I was a short-term trader, I probably would have sold this stock immediately. But I didn't do it because my goal was to invest long term and I honestly wasn't ready to sell it yet.
Did I regret it? Well, yeah, a bit. But if it was a bigger amount of investment, I'm sure I would have regretted it really bad.
Just imagine if you invested one million pesos and you woke up one day to find out that it has already become two million pesos. But, you didn't sell it and then the price started to go down to almost 70% from your supposed 100% profit. I'm sure you'd feel the same way. 😊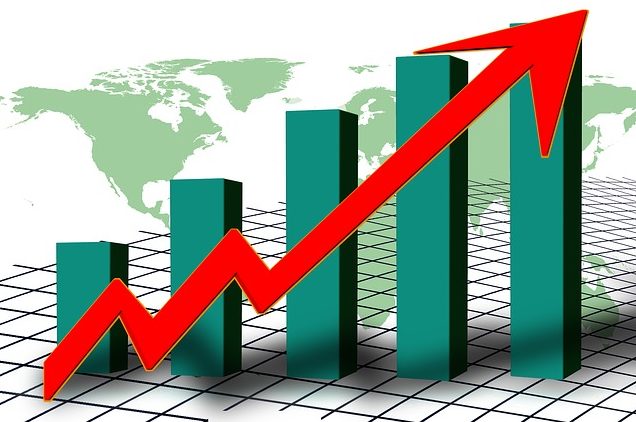 This is how the stock market works…
Sometimes it's up, sometimes it's down. There are no guaranteed profit or loss. There are historical performances that can help us in reading charts and in deciding what stock to buy and when to buy or sell them. But there's no such thing as sure profit.
How to get started in the stock market
For new investors, it's a must that you know your goals. Are you planning to invest short, mid or long term? How much are you committed to invest and how often? What is this investment for? Is it for your dream house? Or for your kids' education? Or for your retirement?
And before you start investing your hard-earned money in the stock market, make sure to educate yourself first.
Invest in Yourself: Attend Stock Market Seminars
Learn as much as you can about the stock market by attending seminars (offline) or webinars (online). The Philippine Stock Exchange conducts both offline and online seminars for all interested investors.
Everybody is welcome to attend even if you have no background in investing. They'll teach you the basics of stock market investing to the most advanced topics such as technical and fundamental analysis.
Online Stock Market Brokers also conduct stock market seminars. COL Financial is one of them and they conduct seminars twice a month.
The good thing about these seminars is that most of them are FREE! Just make yourself available to attend the seminars at your chosen schedule and I'm sure you'll learn a lot from them.
There are also premium seminars that are being offered by stock market experts like Marvin Germo. I've personally attended his seminars and it was worth my investment. I learned a lot from him, his techniques and strategies and he's always visible and approachable when it comes to stock consultation. He also offers private coaching for those who want to take stock market investing and trading seriously.
You can also buy books that are related to stock market in local book stores or through the author's website if there's any.  You can also buy e-books online.
Indeed, there are many ways to learn about the stock market, but the best and the first investment that you should make is your education. Like what Benjamin Franklin say,
"An investment in knowledge pays the best interest." 
Click here to download a copy of "Beginners' Guide to Investing in the Philippine Stock Market" e-book.