Some OFWs and their families here in the Philippines resort to applying for OWWA Loan to start a business that could help them sustain their needs.
OWWA Loan is one of the benefits that the government provides to the OFWs through the Overseas Workers Welfare Administration (OWWA).
It is known as the OFW-EDLP or OFW Enterprise Development and Loan Program.
OFW-EDLP is an enterprise development intervention and loan facility of OWWA, in partnership with Land Bank of the Philippines (LBP) and the Development Bank of the Philippines (DBP) intended to support enterprise development among OFWs and their families.
OFW-EDLP is formerly known as OFW-Reintegration Program or ORP.
Who are Eligible to Apply for OWWA Loan? 
OFWs who are certified OWWA members, whether they're active or non-active.
OFWs who have completed Enhanced Entrepreneurial Development Training (EEDT).
If the OFW who wants to apply for OWWA loan is currently working abroad or about to leave, he/she may assign a representative:
If OFW is married, his/her legal spouse may apply for OWWA loan
If OFW is single, widow, widower, or separated-in-fact:

Parents who are not more than sixty (60) years old may apply for OWWA loan
Children who are at least eighteen (18) years old may apply for OWWA loan
What Businesses or Projects are Eligible for the Application of OWWA Loan? 
Franchising business
Contract tie-up with top 1000 corporations
Agri and non-agri production/manufacturing
Construction/rental business
Service/trading business
Transport service
Any viable project whether existing or new
The main purpose of the OWWA Loan is for Working Capital and Fixed Asset Acquisition.
The business or enterprise that the borrower decides to put up should generate a cash flow sufficient to pay the projected amortization of the loan.
How much can the OFW or his/her family borrow from the OWWA Loan?
1. For Individual Loan Borrowers (single proprietorship)
Minimum – Php 100,000
Maximum – Php 2,000,000
2. For Group Loan Borrowers (partnerships, corporations, cooperatives)
Minimum- Php 100,000
Maximum – Php 5,000,000
How much is the interest rate of the OWWA Loan? 
The interest rate is 7.5% per annum for the entire duration of the loan.
What are the Terms of Loan Repayment?
1. For Short-Term Loan, maximum of 1 year or 12 months to pay.
2. For Long-Term Loan, repayment term is based on the cash flow of the business but not to exceed 7 years. This is inclusive of maximum of 2 years grace period.
What are the Loan Security or Collateral? 
1. Object of financing
2. Mortgageable project assets (machines or equipment) and other assets of the borrower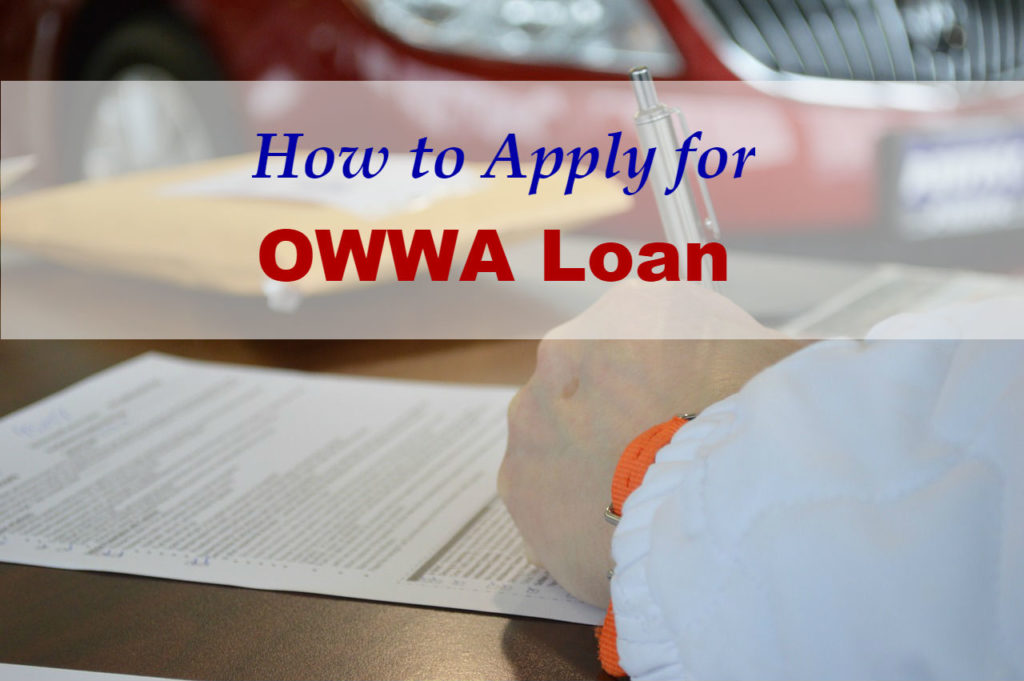 What are the Steps to Apply for OWWA Loan? 
Step 1
OFWs who are interested to avail of OWWA Loan must submit business plans with the details of their business or project ideas.
Step 2
You are also advised to undergo EEDT seminar at the OWWA regional office.
The Enhanced Entrepreneurial Development Training (EEDT) seminar will give you relevant information on financial and business management, on various business and income-generating livelihood undertakings, and other pertinent information that you may need in setting up and sustaining an enterprise or the business of your choice.
Step 3
Loan applications are endorsed to Land Bank for evaluation and processing based on the criteria set by Land Bank including the borrower's credit worthiness and project viability.
The evaluation, packaging and approval of the OWWA loan shall be completed within 45 working days upon receipt of complete loan requirements.
How to Contact OWWA OP Center
You may visit OWWA and Landbank websites for more information about OWWA Loan or OFW Reintegration  Program.
RELATED ARTICLES: