Are you planning to apply for a new credit card? Why not try HSBC?
Having a credit card allows you to make purchases without having to bring cash all the time. This is helpful especially when you don't have enough cash for big purchases or when you need to purchase something online like booking a flight or accommodation.
HSBC or Hongkong and Shanghai Banking Corporation is one of the leading banks in the Philippines. HSBC has an ongoing promo wherein if you apply for an HSBC Credit Card and when you reach a spend of Php 5,000 anywhere using your new card, you will get:
A FREE cabin-sized American Tourister Preston Spinner 55 luggage
I got the same freebie last year when I applied for my HSBC Red MasterCard and I'm excited to use it for my 2-week vacation to our province next month.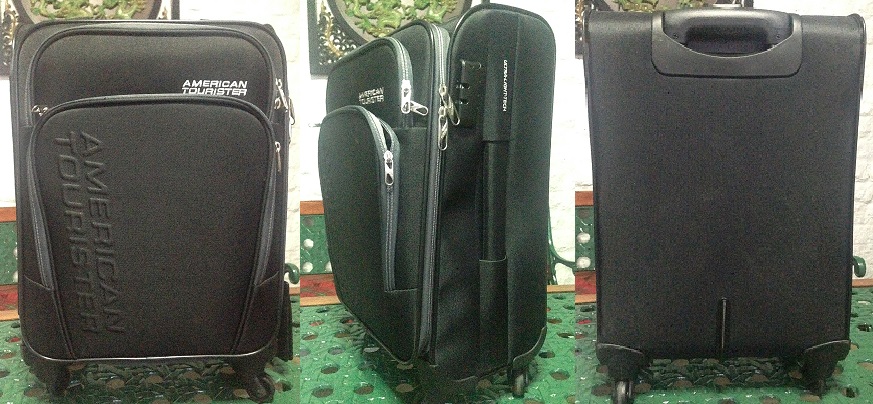 Do you want to get this free luggage too? Here's how…
1. Apply for HSBC Credit Card
Visit HSBC's website to apply for HSBC Credit Card online. Then fill out the application form with your personal details and employment history.
You will be required to submit supporting documents after completing the application form and you can do this by uploading your files to the site.
Application Period: February 15 to May 26, 2017
Once your application for the new HSBC credit card has been approved and activated, you can now use the card for your purchases. To activate, just call HSBC Hotline (02) 85-800.
If you're not comfortable applying online, you can also visit one of HSBC's branches and apply there personally.
2. Spend Php 5,000 using your HSBC Credit Card
To qualify for the free luggage promo, you need to reach a spend of Php 5,000 anywhere using your new card.
Promo spend period: March 1 to July 26, 2017
Cardholders who have reached the qualified promo spend of Php 5,000 will be extracted from HSBC's system following the cut-off dates below:
Within 3 banking days after each cut-off date, the qualified cardholder with receive a claim code on his/her registered mobile number.
3. Redeem your Free Luggage 
To redeem your free luggage, just present the claim code that will be sent to your registered mobile number. You also need to bring a valid ID and your new HSBC Credit Card at the following designated redemption centers and schedules:
Rustan's  Makati – Monday, Wednesday, Friday, Saturday
Rustan's Gateway – Tuesday, Thursday, Saturday
Rustan's Shangri-La – Tuesday, Thursday, Saturday
Rustan's Alabang – Tuesday, Thursday, Saturday
You may also visit any of the following HSBC branches for cardholders located at Cebu or Davao:
Redemption period: May 2 to October 30, 2017
Since I'm near Cubao, Quezon City, I redeemed mine at Rustan's Gateway Mall. I suggest you call the the branch first before you go there to  inquire if the luggage is available. Sometimes, they run out of stocks because there are also other people who redeem at the same branch.