Are you having issues connecting to the internet?
Slow internet or no connection at all can be caused by a software issue such as a virus infection or a conflict between the apps on your computer.
If there's an issue with your Internet Service Provider (ISP), that can also cause an issue on your internet connection that's why you sometimes end up calling your ISP for technical assistance.
In some cases, slow internet connection can happen when a number of devices are connected to the same WIFI.
So, how do you know if there are many devices connected to your WIFI?
There are two ways to check your router's settings.
If you're still connected to the WIFI, you may access the settings wirelessly or through the WIFI.
If you're not connected to the WIFI anymore, you may access your router settings by connecting the ethernet cable from the router to your computer or laptop.
How to Access the Router's Settings
If your internet connection is slow but you're still able to connect to your WIFI, you may access the settings by following these steps.
Step 1 – In the search bar on your computer, type CMD and hit enter to access the Command Prompt.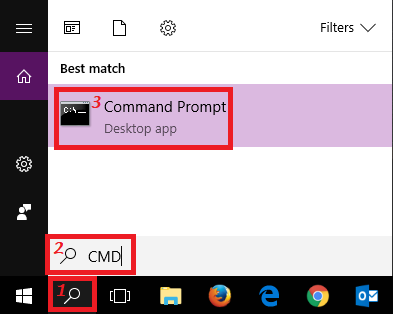 Step 2 – In the Command Prompt (black window with a blinking cursor), type IPCONFIG and hit enter.

Step 3 – Look for the Default Gateway.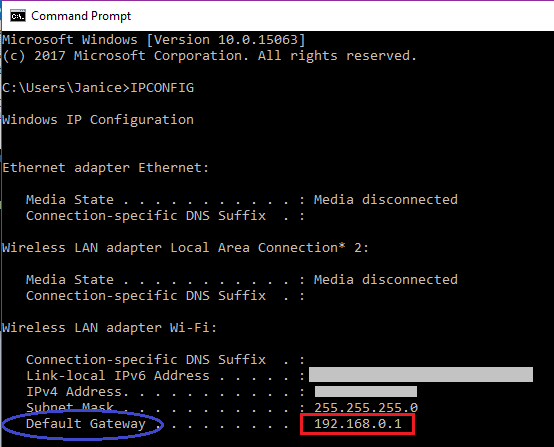 Step 4 – Open your Internet Browser (examples: Internet Explorer, Google Chrome, Mozilla Firefox, etc)
Step 5 – Type the Default Gateway on the Internet Browser's address bar.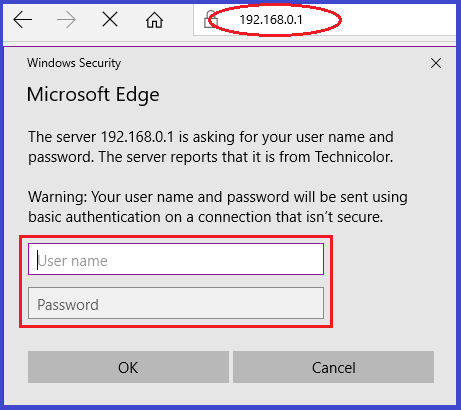 Leave the User Name blank (don't write anything on the box)
Type admin for the Password
Step 6 – Once you're logged in, click Wireless (1), then Primary Network (2) to see the Wireless Settings.
How to Change the WIFI Name and/or WIFI Password
To change the WIFI Name, enter the new name in the Network Name (SSID) box (3)
To change the WIFI Password, enter the new password in the WPA Pre-Shared Key box (4)
Step 7 – After making your desired changes, click Apply at the bottom of the page.
If you want to access the router settings of your Sky Broadband account, just follow the steps above.
And if you're having an issue with your internet connection, you may try to change the WIFI name or WIFI Password to see if that works. If not, then try to contact the SKY Broadband customer service for further assistance.
How to Contact SKY Broadband Customer Service
Metro Manila
Call: 381-0000
Text (Standard text message rates apply):
For Globe, Touch Mobile
Subscribers: 0917-6310000
For Smart, Talk N' Text
Subscribers: 0918-8631000
Email: skyserves@mysky.com.ph
Other Areas: 
Laguna – (049)534-1555 up to 56
San Pedro – (02)520-8560 up to 61
Davao – (082) 305-5456
Cebu – (032) 346-4255
Dumaguete – (035)225-7691 or 225 0200
Baguio – (074) 442-4841
Cavite – (046)484-4701
You may also send your inquiries or concerns to this email address: callcenter@skycable.com or visit the SKY Broadband website for more information.