Do you have a knack for writing?
Do you know that aside from doing it as a hobby, you can also monetize your writing skills by being a freelance writer?
Yes, you can and there are various ways to earn from home as a freelance writer.
In this article, I'll share with you four of them plus some tips on how to get started in freelance writing and where to find writing jobs or clients.
What is Online Freelance Writing?
Since the boom of the modern technology where the Internet has become one of the centers of business, job opportunities have expanded and can now be found at just the click of your fingers. By surfing the Internet, you would be able to see various companies that are offering an online freelance writing job for those people who are able to provide
By surfing the Internet, you would be able to see various companies that are offering online freelance writing jobs for those people who are able to provide high-quality content for various websites.
Yes, online freelance writing is highly in-demand for the past few years until today, because many companies are slowly discovering the importance of the Internet in their businesses and the need to invest in the world wide web in order to get more exposure to their target market.
So, if you know you have a talent for writing, better use that skill for additional income.
How does it work?
You only need a laptop, a stable internet connection that you can even get from a coffee shop nearby, and a whole lot of determination, because as a beginner in the online freelance writing world, it's not easy to get a lot of clients and a steady amount of income.
But give it some time and continue to hone your writing skills, improve your ability to produce SEO articles, and manage your time really well, and the income would definitely climb really high.
Before you get started, make sure that writing is your passion, because once you get a writing gig, it's easy to become overwhelmed with the amount of research, long hours of writing, and lots of deadlines to follow just to meet the demands of your clients, and you would realize that becoming an online freelance writer is not as easy as other people thought.
How can you start?
There are many online companies that serve as a bridge between you and the people or companies that need a freelance writer.
All you need to do is fill-up the online forms with your personal information, then attach your Curriculum Vitae (CV) or resume. Some companies may also require an online interview and a simple exam to test your writing skills.
The company will evaluate if you have what it takes to be part of their online writing team so just wait for an e-mail of your acceptance. Other online companies may allow you to simply register, verify your identity, type in your personal information, without you having to go through an interview or exam.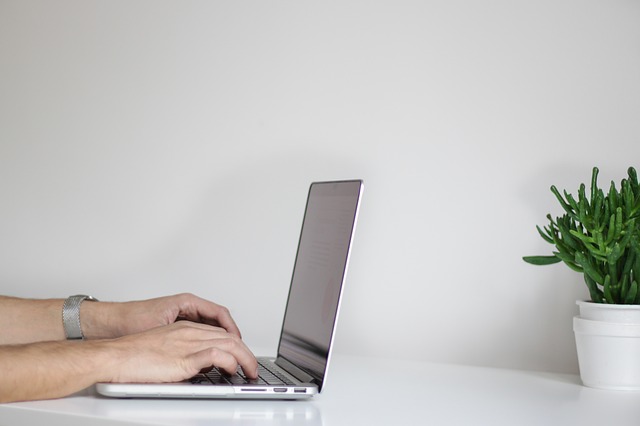 4 Ways to Earn from Home as a Freelance Writer
1. Freelance e-Book Writer
The Internet has become an integral part of our lives because it has the capacity to give us information instantly. This is also the reason why e-books have gained popularity in the past few years because speed is an important aspect of our lives, and e-books provide instant information for the people.
So, if you want to earn money online and you can meet deadlines set by clients, then you better start being an e-book writer, because it guarantees fast money without needing for you to invest anything except a few hours of your time in a day.
Although it might seem easy to write an e-book, you must know that it also takes a lot of effort and patience to complete a certain project, especially if you are unfamiliar with the topic given to you. You need to do extensive research and write efficiently to meet your client's goals and expectations.
Where can you sell e-books?
After writing in a word document, convert your document to a pdf file and then download free software so you can convert your writing to an e-book file. Then register in Amazon and Apple store where you can sell your e-book.
You can also register for Upwork, iFreelance, Freelancer, and Freelance Writing Gigs since it's a go-to site for people needing writers so you can easily get a client there who needs an e-book.
2. Freelance Online Translator
Globalization means that many people are rushing to learn the universal language in order to communicate with people all over the world, and learning the English language is a stepping-stone to grow in a certain career.
Online freelance translation is generating a huge income in a year because people need to understand an important document in a specific language and more and more websites need to be converted to the English language in order to reach more people and there is a shortage of English translators in some countries, so most people are turning to online freelance writers to translate one language to another.
So, if you know more than one language and you're willing to translate documents or even an entire website, you are in luck because that is an in-demand job on the Internet right now!
Where can you find online translation jobs?
Aside from Upwork and Freelancer, where you need to bid on projects before getting the job, you can also register at Guru and People Per Hour, where approaching clients is more direct and relatively more personal. Two websites are exclusively for translating works so if you want to focus on translation, check it out
Two websites are exclusively for translating works so if you want to focus on translation, check out Translators Town and Gengo.
3. Freelance Content Writer
There are so many online businesses that need a freelance content writer because they outsource content writing to others so they could focus on other parts of their business. f you have a good command of the English language, then it would be easy for you to construct an article, ranging from 500 to 1000 words.
If you have a good command of the English language, then it would be easy for you to construct an article, ranging from 500 to 1000 words.
Sometimes, the price for an article is around $5 especially on Fiverr, but if you can finish quite a lot of article in a day, then your earnings would grow exponentially. Not to mention that getting long-time clients would mean steady amount of work and negotiation of your income.
Where can you get content writing jobs?
There are so many people looking for content writers so you can choose among different websites and decide which works best for you.
Obviously, Upwork and Freelancer are the giants in this area, but they have a bidding policy that makes it pretty difficult to land a work especially for beginners.
You can try out other websites such as Fiverr, Content Writers, Wise Bread, eCopyWriter, Content Runner, Writers Domain, and Text Broker.
4. Start a Blog
Being an online freelance writer with different clients and a lot of deadlines to meet is not as easy as other people thought it to be.
If you are feeling stressed lately about writing online, you can simply de-stress and feed your passion for writing by launching your own blog.
While you are enjoying building a blog, it can also become your source of income. Many bloggers now are generating a lot of money from blogging. This industry is truly thriving and is set to grow in the coming years as the world turns to the Internet for their businesses.
Launch a Lifestyle Blog
The Millenials are born in technology and the generation that is most supportive of the e-market, and they are always looking for something new and unique to try out.
This is the reason why a lifestyle-focused blog is popular and highly profitable right now, because if you managed to create a relatable content then the younger generations would surely be moved to share your blog posts to their friends, which would improve traffic for your blog.
Also, a lifestyle blog is less stressful than any other blog, because the content doesn't need any research or expertise, all you need to do is write about your everyday life, the food you love to eat when you're stressed, the places you visited for your vacation, and even the tale of your fluffy pets at home.
If you can catch the people's interest, then it's easy to promote products without resorting to hard selling and get a commission every time someone buys a product by visiting your blog. You can even get freebies from companies who want to advertise on your blog!
Launch a Listicle Blog
There are a lot of topics to choose from when you are putting together a listicle blog so you better decide from the start what niche you would like to explore before launching your blog.
Make sure to choose a topic that really interests you or it can get frustrating to try to research information for your list-type articles when you don't care about what you're writing.
The only goal of this blog is to provide information to people regarding a specific topic.
For example, you're focusing about traveling to Singapore, then you can write different Top 10 listicles about the most luxurious hotels in Singapore, the best gyms in Singapore, and the cheapest buffet in Singapore.
This way, you can lead people to check out the places in your list and get a commission or sponsorship for the exposure on your blog.
Listicle blogs need a lot of traffic because it would be useless to write a lot of content every day if you're not reaching anyone.
Where to Start in Blogging
Blogging is one of the best ways to earn from home if you're passionate about writing. You're literally the boss of your own time and you don't need to follow anyone or have an admin check your work. Though sometimes, that can also make things difficult because you have no one to depend on but yourself.
Blogging has the potential to bring millions of income in time, so start now using websites such as Blogger and WordPress.
If you have a budget or if you really want to take blogging seriously, I suggest you purchase your own domain and web hosting plan at Hostgator, which is also my trusted provider.
Conclusion
Indeed, there are so many ways to earn from home as a freelance writer, but I suggest that you focus on one opportunity at a time. Don't try them all at the same time because you'll get overwhelmed. Try each of these one at a time and see which works best for you.
***This article is a guest post.