Are you planning to get into the Franchising Business?
Good news! The Philippine Franchise Association will be holding a series of events about franchising this month.
The event is called Franchise Asia PHL 2017 and you will be expecting various activities with over 500 brands supporting the event, and more than 40,000 visitors.
This event is co-presented by BPI Family Ka-Negosyo and PLDT SME Nation.
Schedule of Events
1. July 17-19: Certified Franchise Executive Program
On July 17-18, 2017, there will be a Certified Franchise Executive Program (CFE), which is ideal for those who are planning to have a serious career in franchising.
The CFE program is offered by the Institute of Certified Franchise Executives under the International Franchise Association Education Foundation.
The resource speaker would be Christopher Simnick, the President and Founder of Synergy Franchise Development, Inc.
It will be held at the JV Del Rosario, AIM Conference Center, Makati City.
2. July 19-20: International Franchise Conference 
There will be more compelling topics and POWERHOUSE speakers at the conference.
Presidential Adviser Joey Concepcion III will be the keynote speaker of the Franchise Asia Conference. He will be joined by other top speakers from, Google, Facebook, Jollibee, PLDT, Grab, and many others. Celebrity entrepreneurs Anthony Taberna Jr. and Miriam Quimbao-Roberto will also be speaking at the event.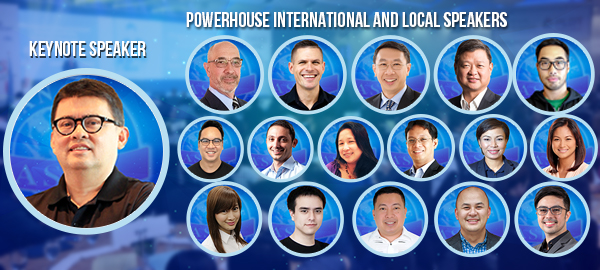 3. July 21-23: International Franchise Expo
There will be over 500 homegrown and international brands in the food, retail and service sectors at the expo.
If you are looking for a franchise business opportunity, this is the best event for you.
If you want to attend the Expo for FREE, just pre-register online (take a photo or print your pass) or bring your BPI Card. Otherwise, you would have to pay P100 for your entrance fee.
This event will be held at the SMX Convention Center, Manila.
Click here to register.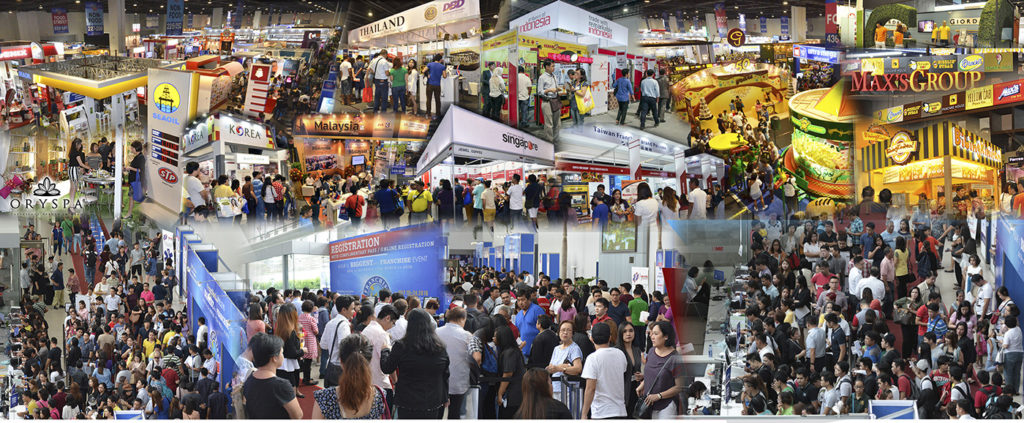 Seminars at the Franchise Asia Event:
How to Invest in the Right Franchise Wisely
Attend this seminar for just P350 if you want to learn the basics of franchising, benefits and challenges of franchising business, latest franchise opportunities, business loan services, and many more.
You may choose your most convenient schedule below and register here.
| | | |
| --- | --- | --- |
| DATE | TIME | VENUE |
| July 22, 2017 (Saturday) | 2:00pm-4:00pm | Meeting Room 7 & 8 |
| July 23, 2017 (Sunday) | 10:00am-12:00nn | Meeting Room 7 & 8 |
| July 23, 2017 (Sunday) | 2:00pm-4:00pm | Meeting Room 7 & 8 |
How to Franchise your Business Seminar 2017
If you are a business owner and aspiring franchisor, this is the best seminar for you. Attend this seminar and learn how you can grow your business from ONE to MANY via FRANCHISING.
Or is your business franchisable?
Find out how Jollibee, Goldilocks and other popular brands did it so you can apply your learnings in your own business.
| | | |
| --- | --- | --- |
| DATE | TIME | VENUE |
| July 22, 2017 (Saturday) | AM Slot: 930am-12nn | Meeting Room 10 |
| July 22, 2017 (Saturday) | PM Slot: 2pm-4pm | Meeting Room 10 |
| July 23, 2017 (Sunday) | PM Slot: 2pm-4pm | Meeting Room 10 |
Seminar Fees: 
Regular Rate: P1,950 per person
Early Bird Rate: P1,500 per person
Family / Partner Rate: P1,250 per person for a Minimum of 2 persons
Inclusions: Seminar Kit, Handouts, Snacks, Venue, Facilities, Supplies, Speakers, and One on One Consultation EARLY BIRD TILL June 30
There's so much in store for you at the largest Franchise Asia event. For more details and updates, please visit their website.
Disclaimer: This is not a sponsored post and we are not affiliated with the companies and brands in this event. This announcement is for information purposes only. Please contact the organizer directly for your inquiries.