Can you feel the heat? Ramdam mo na ba ang init ngayong summer? 
Oh yes, it's officially summer and we can already feel the heat everywhere in the Philippines.
And while this time of the year is one of the most exciting seasons for us (think about kids' vacation, beach/swimming time, reunions, and more), there are also some challenges that we have to deal with. And that includes beating the heat.
At home, our AC (aircon) has been in full swing since the start of March. But we limit our usage at night or during bedtime for about 8-10 hours. The rest of the day, we use electric fans to beat the heat and to save money.
When I and my family go out, I always make sure that I have an umbrella, abaniko/pamaypay, a portable and rechargeable fan, face towel and hankies, and a bottle of water in my bag.
How about you? What do you do to beat the heat?
If you're struggling with the super hot weather this summer, I recommend these 5 affordable items on Lazada so you could have less sweat and stress this summer.
You read it right! Hot weather may cause you stress. As much as possible, avoid it and have any of these items to keep yourself cool this summer.
1. FANS
Depending on your needs, there are different types of fans available at Lazada online.
PORTABLE RECHARGEABLE FANS
Iwata Portable Rechargeable Fan – ₱269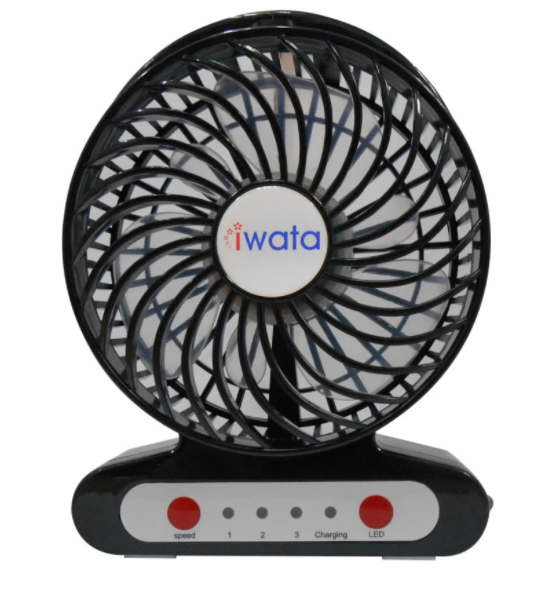 This portable rechargeable fan is very popular on Lazada with over over 300 reviews so far and with an average customer rating of 4.4 out of 5.
This portable fan is available in different colors including black, white, pink, blue, green, and purple.
Product Details:
Here are some reviews of verified customers who bought this portable rechargeable fan on Lazada:
 "I bought this product last year and it still works! The quality of the product is excellent. What I like is the battery that is included with it. Only if you could include a higher capacity 18650 for a longer run time. But still. The product is great!" – Alvin P. 
"Despite its small size, it has a strong fan speed and decent battery life. Not bulky and portable. This is a must have!" – Gary Calpito
Iwata Multi-functional Fan with Power Bank – ₱795
If you want a more sophisticated fan, this one is perfect for you. Not only is it a portable fan, it is also a rechargeable power bank. For only ₱795, you can have both functions in one device. How cool is that?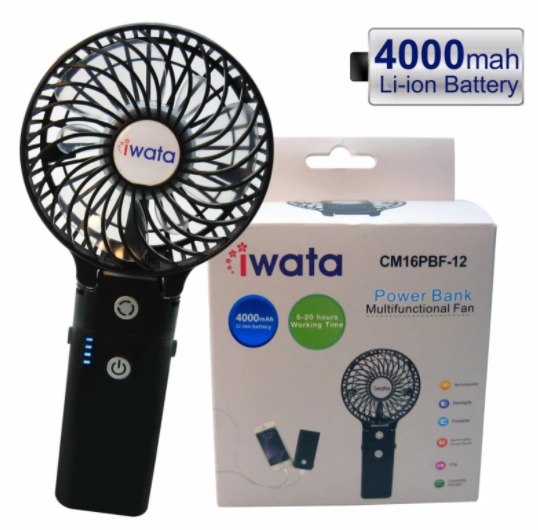 STAND FAN
Union Stand Fan – ₱899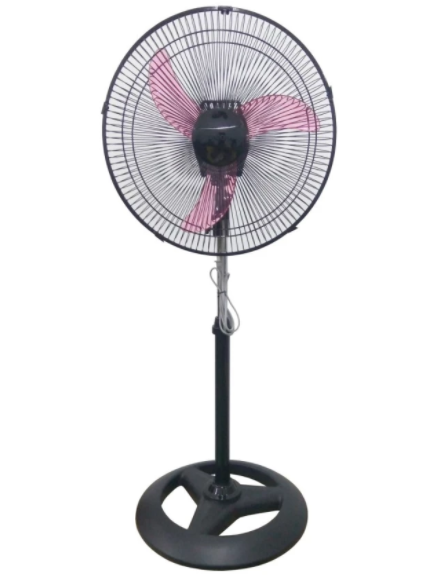 Perfect for your home, this reliable stand fan will surely help beat the heat this summer.
Product details:
What do other customers say about this stand fan?
     "Item arrived immediately with complete package. Electric fan works really well. Perfect for summer! You never fail me, Lazada! Thanks!" – mcjc
FLOOR FAN
Hanabishi Industrial Floor Fan 9 – ₱749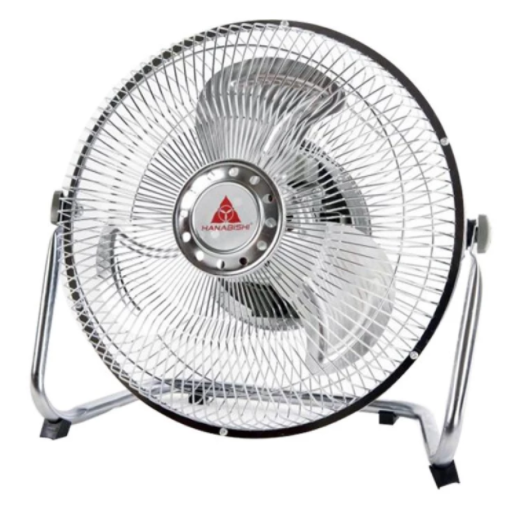 If you're looking for a floor fan, this Hanabishi Industrial Floor Fan is definitely a good buy. It's one of the top-rated fans on Lazada with over 400 reviews and an average customer rating of 4.4 out of 5.
Product details:
What do other customers say about this stand fan?
"Maliit pero malupet hehe. Malakas hangin nya kahit nakaset sa number 1. I am very satisfied with this product. Thanks Lazada" – Norman
"Di q napansin size.. maliit pala.. pero oks naman.. low power pa lang pero lakas ng hangin. So far i like it." – Mig
DESK FAN
Akari Oscillating Desk Fan – ₱695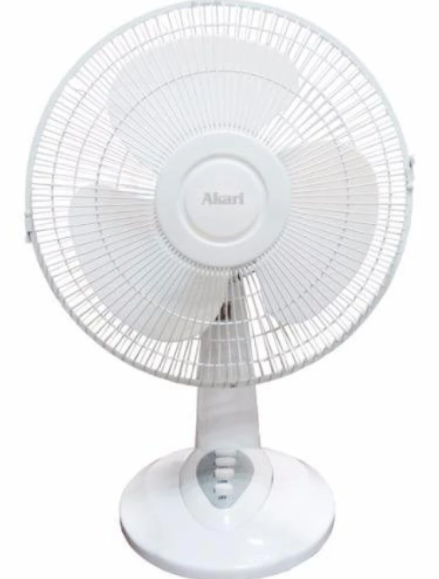 Kung desk fan naman ang hanap mo, itong Akari Oscillating Desk Fan na ang bilhin mo. It's a small but terrible fan that will surely beat the summer's hot weather whether you use it at home or at work.
It's very affordable too. You can have this desk fan for only ₱695. Just skip 4-5 trips to Starbucks and you'll surely enjoy the benefit of this fan not only for summer but also for the rest of the year. 
WALL FAN
Nikon Dual Blade Wall Fan – ₱1,295
If you have limited space, you may prefer to have a wall fan instead of a stand or floor fan. This Nikon Dual Blade Wall Fan has a powerful motor and beautiful design that is perfect for any part of your home – whether it's for your living room, dining area, or bedroom.
What do other customers say about this stand fan?
     "ABSOLUTELY DELIGHTED.. VERY NICE PRODUCT.. THE FAN HAS A CUTE MINI BLADE. LOVE IT.." – DANNY
     "Malakas ang hangin. madaling install. kumpleto naman ang parts." – Jace
This wall fan may be a bit more expensive, but it's worth your money as according to customers, this is a reliable and long-lasting fan.
CEILING FAN
American Heritage Ceiling Fan – ₱2,199
At kung ceiling fan naman ang gusto mong ilagay sa bahay mo, the best dito ang American Heritage Ceiling Fan na mukhang mamahalin pero ₱2,199 lang. 
Product details:
What do other customers say about this stand fan?
 "ok sya maganda at mura.. malakas hangin nya at pde mo pa i-set ung ikot ng fan meaning pde sya iset na exhaust fan ung pataas ang hangin.. at pde rin i set sa normal na ikot ung pababa ang hangin.." – Sillygoose
     "The ceiling fan works and looks great. The price is totally cheap compared to Westinghouse and Hunter brands." – Ron 
This ceiling fan is perfect if you have high ceiling. You can also have this if your space is limited. Not only will it give you the needed cooling you want, but it will also add beauty and personality to your living room.
2. Air Conditioner (AC) 
Window-type Aircon
Matrix 0.6 HP Window Type Air Conditioner – ₱5,799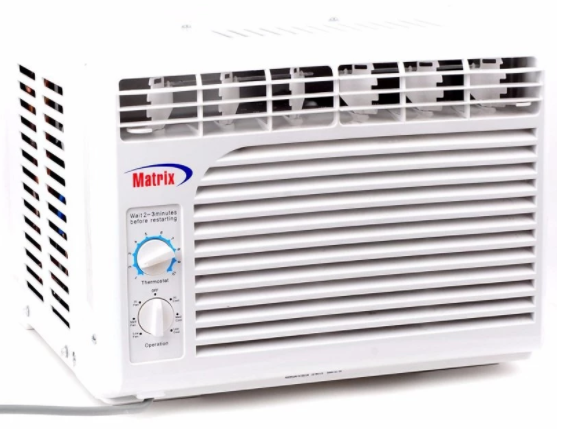 If you have higher budget, you can have a reliable but affordable aircon. There are many types and brands of aircon units at Lazada, but this Matrix 0.6 HP Window Type Air Conditioner is our bet if you're looking for a cheap unit for a small room.
Product details:
What do other customers say about this stand fan?
     "cheap but good quality. it cools my twin's room." – Laurence
     "We purchased this item and was delivered as expected on time. We started using this Feb 22 with an average of 2-6 hrs a day mon-sun, pag mainit lang talaga s tanghali..super cool sya at super sulit s price n 5,799!!! So dumating na ang bill namin s kuryente today, and to my surprise almost 500 lang ang nadagdag s bill namin." – Tate A. Ratin
Split-type Aircon
Matrix 1.5 HP Split Type Aircon – ₱12,999
If you want a more powerful aircon for a bigger room, this Matrix 1.5 HP Split Type Aircon with 3m Copper Tubing is the way to go. It's super affordable at ₱12,999, a far cry from its competitors, but functions just the same. 
Product details:
What do other customers say about this stand fan?
 "perfect super lamig nsa 23 lang ang temp cool mode for 30mntes then auto na gagamitin ko occupying 3 rooms total 7mtrs by 6mtrs nglagay ako ng 2 exhaust fan and a 4 inch pvc pipe connected sa dalawang rooms para mag circulate ang lamig.. para sa mga naghhanap ng ipapalit sa mga window type ac sa bahay this is the product na ppwedeng e recommend na you won't regret. been using it for almost a month now" – Joseph 
   "this is highly recommended to anyone who wants to have an ac worth the price. Speaking of quality same as branded Ac , smooth, no sounds. energy efficient." – Sammy 
3. Evaporative Air-Cooler  
Iwata Evaporative Air-Cooler – ₱2,995

If you're looking for an evaporative air-cooler for your home or office, you'll never go wrong with this Iwata AIRCOOL-Z11 Evaporative Air-Cooler.
This brand is the best-selling and top-rated air-cooler on Lazada. No wonder, many customers are very happy with this unit.
Product details:
What do other customers say about this stand fan?
 "At first nagtaka ako ang liit pero sobrang ok sya mas malamig sya kesa sa normal na electric fan, kung alam nyo kung pano nagwowork ung air cooler ok na ok ito mura na. Maaprrciate mo sya lalo na pag mainit na buga ng electric fan mo pag hapon… hihimbing ang tulog mo 🙂 – Kenso Hirato
     "I got mine..ang bilis..i think 4 days lng..malamig sya na parang rainy season yung lamig nia..nilalagyan ko ng ice para mas malamig." – adelbert 
There you go! I hope this post had somehow made you feel cool this summer. 🙂 If not, go get yourself any of these devices now and have lots of fun this summer time.
Disclaimer: While I may be compensated for affiliate sales derived through this website, my opinions of these products are sincere and based on the first-hand experiences and reviews of real users I have uncovered through online research.