Are you trying to login to your BDO Online Banking account but cannot proceed either because you forgot your password or your account got locked out?
I just had this issue today and it's really frustrating.
Good thing the process of resetting the password with BDO online is no longer as complicated as before when I had the same problem.
Steps to Reset BDO Online Password
If you're also having the same problem, don't worry, I'll share with you the step-by-step process of BDO Online Password Reset.
Step 1 – Click Forgot your password.
Step 2 – Enter your User ID and click Submit.

Step 3 – You will receive the OTP (One-Time Password) on your registered mobile number.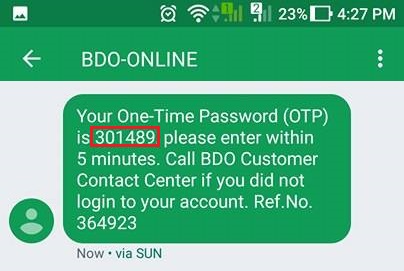 Step 4 – Enter the OTP (One-Time Password) and the last 4 digits of your BDO ATM Card.
Step 5 – After you enter the correct info in the previous step, you will receive an email from BDO with the temporary password.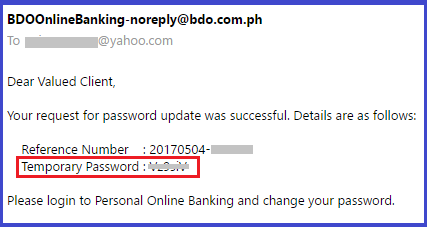 Step 6 – Login to your BDO Online Banking account with your User ID and the temporary password. Then enter the OTP that was sent to your mobile number. If you don't receive the OTP immediately, you may also click Challenge Question and enter the answer to proceed.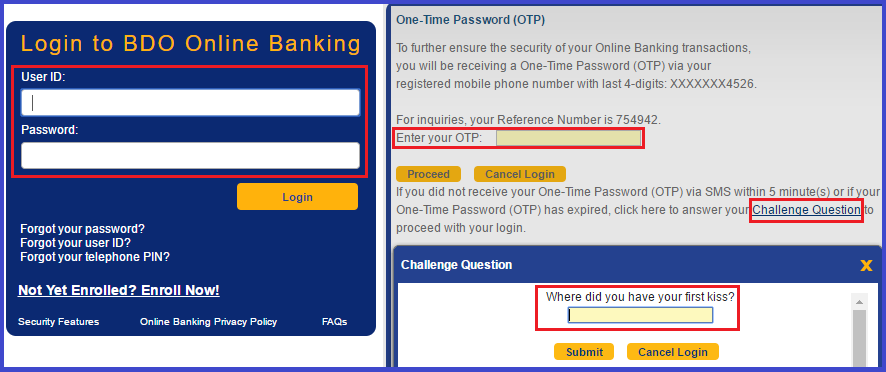 Step 7 – To change your password, enter your temporary password, then enter your new password and confirm it by typing it again. Please also read the password guidelines.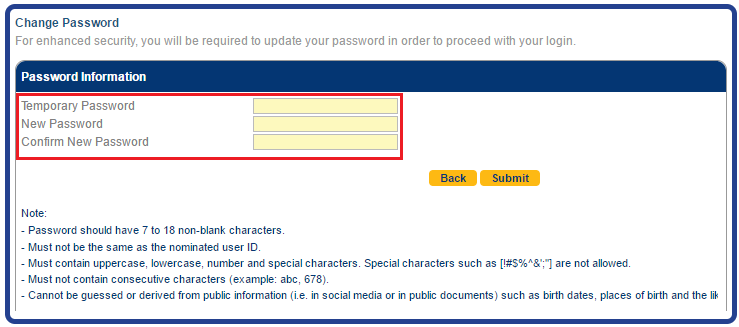 This is what will show up once the password reset has been successful.

After successfully changing your password, you should be able to access your BDO account and do your online banking transactions.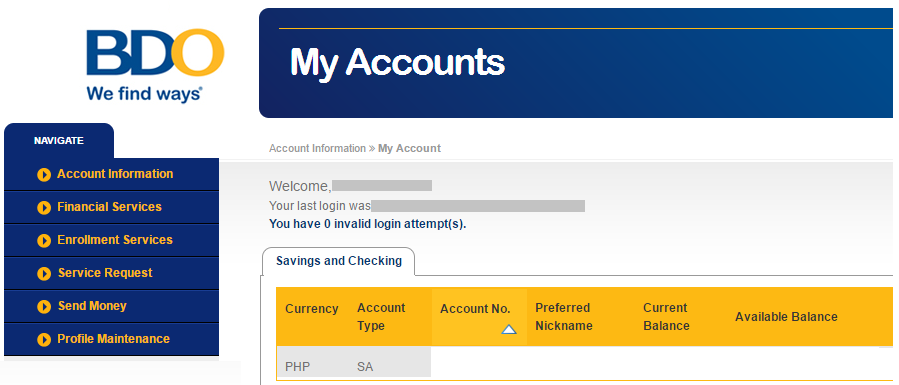 Tips to avoid getting locked out from your BDO Online Banking account 
Write down or keep your BDO Online User ID and Password in a safe place so it's easier to find them when you forget it.
Copy-paste may not work when entering your User ID or password so you have to enter it manually.
When you get the "User ID or Password is Incorrect" message twice, don't try it again because the third wrong attempt will lock you out. What you can do is, look for your notes where you have saved your User ID and password, restart your device, and try again.
You must enter the OTP within 5 minutes otherwise it will expire and you have to request a new OTP again. But sometimes, the OTP doesn't get sent immediately to your mobile phone. What you can do is click the Challenge Question and enter the correct answer.
The Challenge Question includes the questions that you have set/chosen when you set up your BDO Online Banking Account. Make sure you also save this information in your notes together with User ID and Password.
Always keep your account info updated especially your mobile number and email address.
If you're still unable to login to your BDO online banking account even after trying the steps above, then it's time to contact BDO Customer Service at 631-8000.
Make sure you have your BDO account number ready and expect that the customer service representative will ask you some questions to verify your identity and account ownership.