Are you looking for a job in Dubai, UAE?
Good news! The ABC Manpower Agency, Inc. is currently pooling for workers in the hotel and restaurant (HRM) industry.
This agency's job openings include the following:
Restaurant Manager (Male & Female)
Food Server (Male & Female)
Host/Receptionist (Female)
Bartender (Male & Female)
Cook (Male & Female)
Dishwasher (Male)
Aircon Tech. (Male)
Electrician (Male)
HVAC Tech. (Male)
Pastry Chef
Interview Schedule
ABC Manpower Agency, Inc. will be holding an employment interview on July 31 to August 4, 2017. You may contact or inquire through their landline numbers 887-7302 and 887-4312.
If you're interested in applying for any of the above jobs, you need to prepare the following requirements:
Updated CV
2×2 pic
Valid ID
Passport copy
For the complete list of qualifications and requirements, please click here.
To apply, you have to report personally to ABC Manpower Agency, Inc.'s office at 1425 Newton St. San Isidro Makati City from 10AM to 2PM, Monday to Saturday. Once you're are their office, look for Ms. Zen or Ms. Weng.
About the Agency: 
ABC Manpower Agency Inc. is formerly ABC Manpower Agency. Their official representative is Ms. Emily Carandang and they have a valid license until 9/7/2019. Their website is www.abcmanpower.com.ph.
As of this writing, the agency's status at the POEA website is Suspended (Document Processing).
Please inquire directly at POEA to know more about this status or you may also ask the agency regarding this.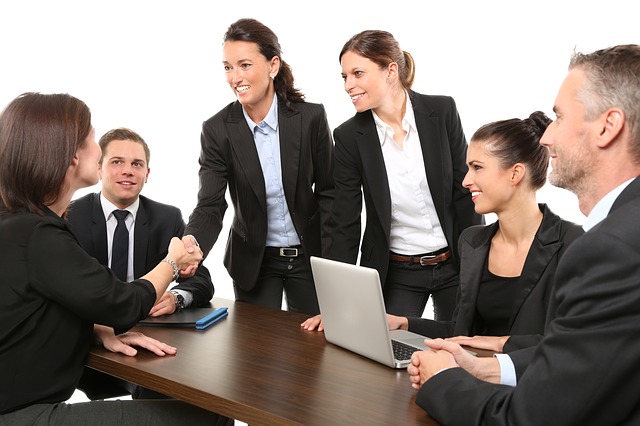 OTHER JOBS BY ABC MANPOWER AGENCY, INC.
Aside from the job openings for Dubai, UAE, the agency has also posted job hiring for other countries.
OFW Job Hiring for Qatar
50 Cook
5 Kitchen Manager
10 Pastry Maker
50 Waitress
10 Storeroom Keeper
OFW Job Hiring for Saudi Arabia
50 Nurses
20 Aircon Technician
10 Chiller Technician
10 HVAC Technician
OFW Job Hiring for Kuwait 
OFW Job Hiring for Hong Kong
For more details about these job openings, please visit the Workabroad.ph website.
Disclaimer: We are not affiliated with ABC Manpower Agency, Inc. or with Workabroad.ph. This article is for information purposes only. Please do your due diligence when applying for a job. Research about the job and the agency.