Aside from saving your money in the bank which offers lower interest rates, you can also save your money through the savings program of Pag-IBIG Fund.
As of 2017, the maximum contribution a Pag-IBIG member can save per month is P100. If you're employed, your employer's share is also P100. This means you save P200 per month.
Why should you increase your savings or contribution to Pag-IBIG Fund? 
They say the more you save, the more you will reap or receive in the future. This is also true for your Pag-IBIG savings plus there are other benefits.
1. If you have bigger savings, that also means bigger dividends for you.
If you save P200 monthly for 20 years with Pag-IBIG Fund, your total savings would be P48,000. And if for example, the annual dividend rate is at 4%, you will take home P73,015.85 after 20 years of saving.
This is way better than if you save your money in the bank that only offers more or less 0.25% interest rate per year.
Note: This dividend rate is indicative only based on previous years' dividends. Actual dividends will be based on the yearly income of the Fund.
2. If you apply for the Multi-Purpose Loan (MPL) Program of Pag-IBIG, your loan amount will be higher if you have bigger savings.
Remember that the loan amount is based on the member-borrower's total savings and the length of membership
with Pag-IBIG.
3. Your monthly savings with Pag-IBIG is one of the factors to be considered in applying for the Pag-IBIG Housing Loan Program. The maximum loan amount is P6 million but there are other factors in computing your loan value including:
Your Gross Monthly Income
The appraised value of the property
The amount you actually need
Click here to see the complete details of Pag-IBIG Increased Savings.
How to Increase your Monthly Savings with Pag-IBIG
1. If you are employed, you just have to inform your HR officer or whoever is in charge with your Pag-IBIG contributions that you want to increase your monthly savings for Pag-IBIG. You will have to fill out a form about to certify this increase.
2. If you are an individual payor or voluntary member, just pay the higher monthly savings to Pag-IBIG directly. You don't need to fill out any form. It will automatically be credited to your total savings with Pag-IBIG.
You can request a copy of your latest total contributions at the Pag-IBIG branch or at the kiosks in malls.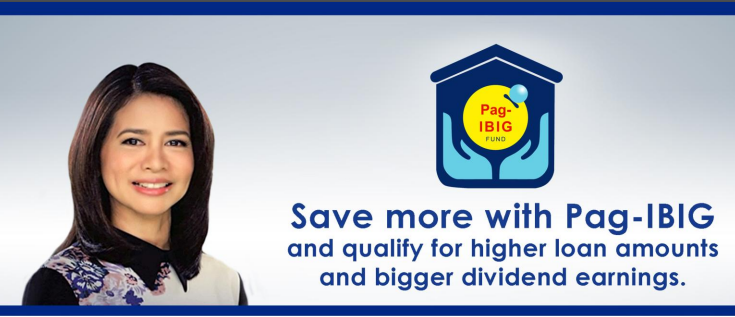 Where to pay or remit your Pag-IBIG Savings
If you're employed, your Pag-IBIG savings will be automatically deducted from your salary. Your employer will be the one to remit your savings to Pag-ibig accredited payment centers.
If you're an individual payor, you may pay your Pag-ibig savings through the following facilities:

Over-the-counter at the nearest Pag-IBIG branch office.
SM Business Centers, Save More and SM Hypermart
Bayad Center outlets
Globe GCash
VISA or MasterCard credit cards
What is Pag-IBIG? 
Pag-IBIG stands for Pagtutulungan sa Kinabukasan: Ikaw, Bangko, Industria at Gobyerno. The Pag-IBIG Fund continues to harness these four sectors of the society to work together towards providing Fund members with adequate housing through an effective savings scheme.
Pag-IBIG Fund is also called the Home Development Mutual Fund (HDMF).
How to be a Member of Pag-IBIG? 
You can be a member of the Pag-IBIG Fund through Mandatory Membership or Voluntary Membership. Click here to see the details of the Pag-IBIG membership programs.