Do you have an account with BDO? Do you want to know how to check your account balance online?
It's very easy to do BDO balance inquiry with BDO online banking.
Just visit BDO's website using your computer or download the BDO mobile app on your smartphone or tablet with an internet connection and you should be able to access your account.
Steps to check BDO Balance with BDO Online Banking
1.  Go to www.bdo.com.ph and click Online Banking Login.
2. Enter your User ID and Password, then click Login.
3. Enter the OTP or One-Time-Password. It will be sent to your registered mobile number.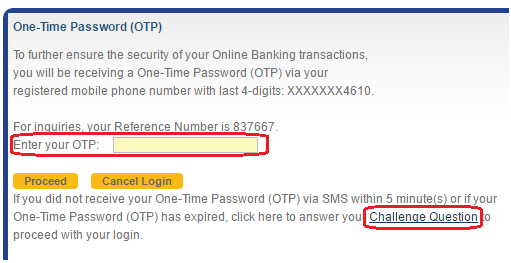 You can also click Challenge Question and enter the correct answer if you don't receive the OTP.
4. Once your login attempt is successful, you should be able to view your BDO account balance.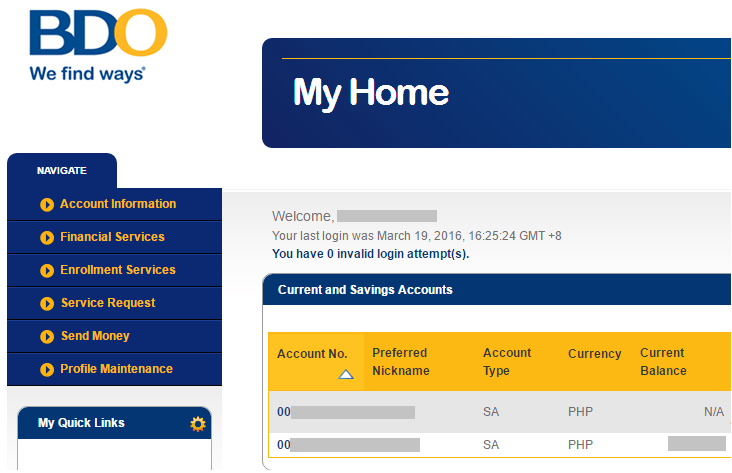 Is BDO Online Banking Safe? 
Yes, it is. The OTP and Challenge Question make the process of accessing your account more secure.
Make sure to log out from your BDO online account after doing BDO balance inquiry.

If you're really uncomfortable checking your account online with BDO online banking, you can check your balance by going to the nearest ATM machine.
Just insert your BDO ATM card and follow the next steps for balance inquiry.
Why use BDO Online Banking? 
BDO Online Banking is helpful because it makes your banking transactions easier, faster and convenient.
You don't need to go to the bank every time you need to check balance, pay bills, or transfer money.
Can you access BDO Online Banking abroad? 
Yes, you can as long as your account is already registered and activated.
You can enroll or register your account online but the activation requires you to go the ATM machine, where you need to insert your ATM card and follow the next steps to activate your BDO Online Banking account.
It's better if you register and activate your online account while you're here in the Philippines.
Click here to read: How to Open BDO Passbook and ATM Savings Account