Are you planning to buy your dream car this year but you're having second thoughts because you don't have enough money for the down payment?
Well, if you really need it badly and you think you can pay the monthly amortization without sacrificing your basic needs and other priorities, you can have your dream car sooner by applying for BDO Auto Loan.
Depending on your needs or lifestyle and capacity to pay, you can apply a loan for a brand-new car, a second-hand vehicle, or even an imported car.
Who are qualified to apply for BDO Auto Loan?
a. Age – At least 21 years old but not exceeding 65 years old at the end of loan term
b. Citizenship – Filipino citizen or foreigners residing in the Philippines for at least 2 years
c. Income – Minimum gross family income of P50,000 per month.
d. Source of Income – Applicant must have a stable source of income either from employment or business:
For applicants employed locally – You must be at least 2 years with your current company.
For applicants employed abroad – You must have 2 years consecutive contract for skilled workers or 3 years consecutive contract for household workers.
For self-employed applicants – You must have at least 2 consecutive profitable years of business operation.
What are the Requirments for BDO Auto Loan Application? 
1. At least 1 valid ID
For Filipino Citizens – Passport, Driver's License, SSS, PRC, OWWA ID, OFW ID, Seaman's Book, etc.
For Foreigners – Alien Certificate of Registration with Work Permit
2. Proof of Income 
For applicants employed locally

Latest Income Tax Return, or BIR Form 2316, or latest payslip
Certificate of Employment with Salary
Additional for Foreigners: current employment contract

For applicants employed abroad

Proof of Remittance (for the last 3 months)

Latest Crew Contract (for Seafarers)

Certificate of Employment with Salary, or Employment Contract (Consularized if no proof of remittance is submitted)

For self-employed applicants

Photocopy of Audited Financial Statements for the last 2 years, with latest ITR

Statement of Account from the Bank (or Photocopy of your Bank Passbook for the last 3 months)

Certificate of Business Registration

Proof of other income (if any)
How to Apply for BDO Auto Loan? 
If you think you are qualified to apply for BDO Auto Loan based on the list of qualifications above, the next step is to prepare the requirements including your valid ID and proof of income.
Then, go to the nearest BDO branch and get a copy of the BDO Auto Loan Application Form or click the link to download the form. After you fill out the application form, you may submit the form at the BDO branch.
You can also apply for BDO car loan online and follow the next steps on the website to proceed with your auto loan application online.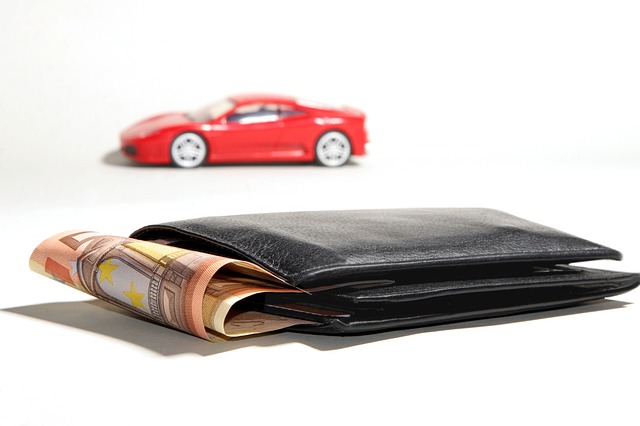 Why Apply Auto Loan with BDO?
Brand New Car and Used Car Financing Available
BDO offers financing services including refinancing and multi-purpose vehicle loans to help you finance your brand new or pre-owned car, with flexible payment options.
All-in financing is also available if you opt to include Chattel Mortgage Fees, 1st year Car Insurance Premium, and 3-yr LTO registration.
BDO offers flexible payment terms that suit your lifestyle and ability to pay. The minimum down payment for a brand new car is 20% and for a pre-owned car is 30% (for pre-owned).
If you want to have a lighter monthly amortization, you may opt to increase your initial cash out or down payment. You can use the Auto Loan Calculator of BDO to get an estimate of your loan package.
Fast Loan processing and Low Rates
Applying for an Auto Loan with BDO is very fast especially if you meet the qualifications and you have the required documents. You can get loan approval within 24 hours. As for the loan rates, you may inquire directly with the BDO officer for more accurate and updated rates.
Reward Points via BDO Rewards
When you qualify and get approved for BDO Auto Loan, you may earn BDO reward points which can be redeemed at any SM Department store for items of your choice.
What are the Options in Paying for BDO Auto Loan? 
1. Automatic Debit Arrangement (ADA) from your BDO account
You need to advise your Account Officer and fill out the ADA Form if you want to pay your auto loan monthly amortization via ADA. Your succeeding amortizations will be debited from your BDO Savings or Checking Account.
2. Issuance of Post-dated Checks (PDCs)
3. Loan Payment Options for borrowers working or residing abroad:
    a. Pay BDO Auto Loan via BDO Remit
Visit any of the BDO Remit Office or remittance partner abroad.
After you fill out the form, request crediting of remittance to a BDO Savings Account signed under ADA (Automatic Debit Arrangement) and indicate the following details:

Account Name (this should be the Account holder's name)
BDO Savings Account Number

Your Auto Loan Monthly Amortization is deducted from the BDO Savings Account signed under ADA
    b. Pay BDO Auto Loan through Fund Transfer via Swift Code
Go to any of BDO's Correspondent Banks abroad
Pay Auto Loan Amortization via telegraphic transfer using BDO Swift Code: BNORPHMM. If the complete bank name is required, write BDO Unibank Inc. Makati City, Philippines.
Fill out the form and indicate the required information:

Beneficiary Name (this should be the name of the client)
Promissory Note Number (PN No.)
Amount of Payment
Purpose of Remittance (specify PAYMENT FOR AUTO LOAN)
Current BDO Auto Loan Promo 
If you apply for a BDO Auto Loan online from August 1 to September 30, 2017, and your application is approved and booked on or before November 30, 2017, you may qualify for any of the following freebies:
Dash cam
Up to P20,000 in waived fees
To qualify for this promo, your BDO auto loan must be for a brand new car, with 36 months loan term and loan amount should be at least P700,000. And again, you need to apply for the BDO auto loan online to qualify. Click here for the complete details of this BDO auto loan promo.
How to Contact BDO? 
Call BDO Hotline 

631-8000

Text BDOLOANS to 2256
Submit an Online Inquiry about BDO Auto Loan
Click here to read: How to Open BDO Savings Account